My Birth. 08 – 05 – 1977
I was born in a hospital in the town Crown Point Indiana, I was the newest edition to a family of 4 - Doreen Pavlack (my mother), James Rusczyk (my dad), Jimmy (oldest – brother), and Kerri (my older sister). We lived in the town of Schererville Indiana, we lived in a nice place and had nice Christmases. My parents divorced shortly after my introduction to this planet.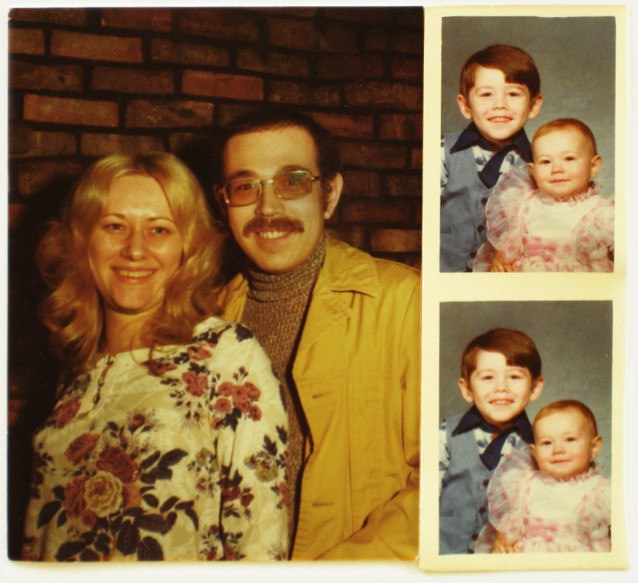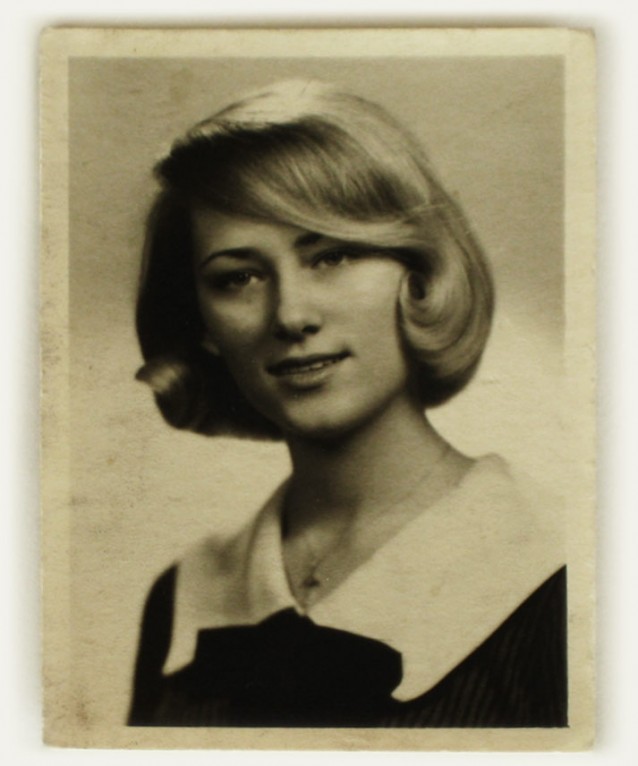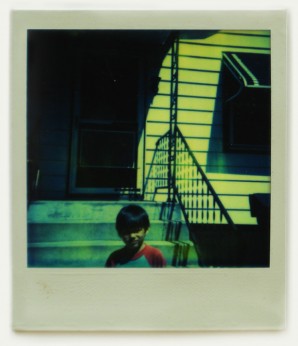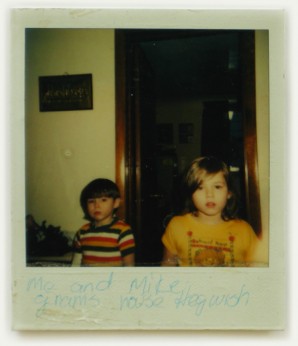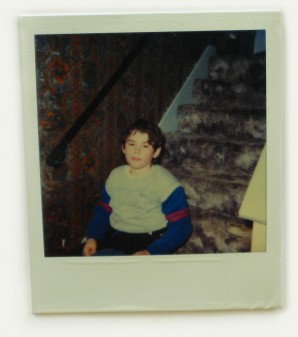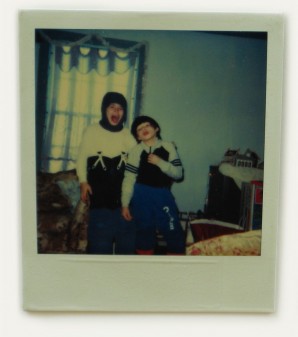 Hegewisch. 1977 - 1986
Hegewisch is a neighborhood on the southern most tip of the south side of Chicago, it's near Calumet City and the area was home to the filming of the Blues Brothers.
Everyday my mother would drive from our home in Indiana to work in "The Loop" in downtown Chicago. On the way she would drop us kids off at my Grandma's house in Hegewisch and pick us up late at night to take us home. Being single mom with a 3 hour daily commute she was working like a dog.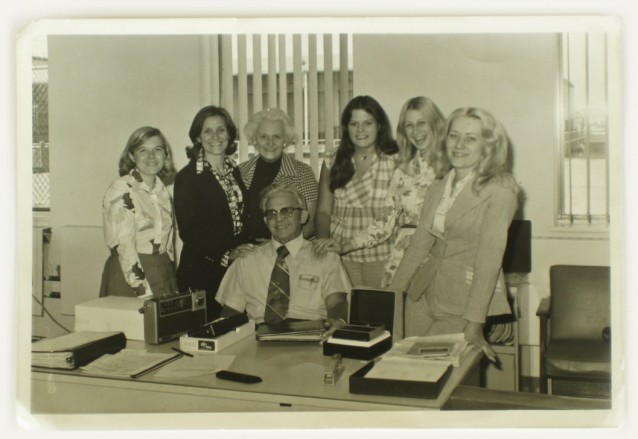 Hegewisch is home of Chicago's largest landfill garbage dumps and represents the bowels of Chicago's blue collar mentality. The area boasts many steal mills, a Ford factory, Amaco oil refineries, A General Mills Breakfast Cereal plant , Lever Brothers Soap Manufacturing, massive coal hills, the abandoned Falstaff Brewery, and a Tavern on every corner all crowned with the classic Old Style beer sign ("Pure brewed in God's Country").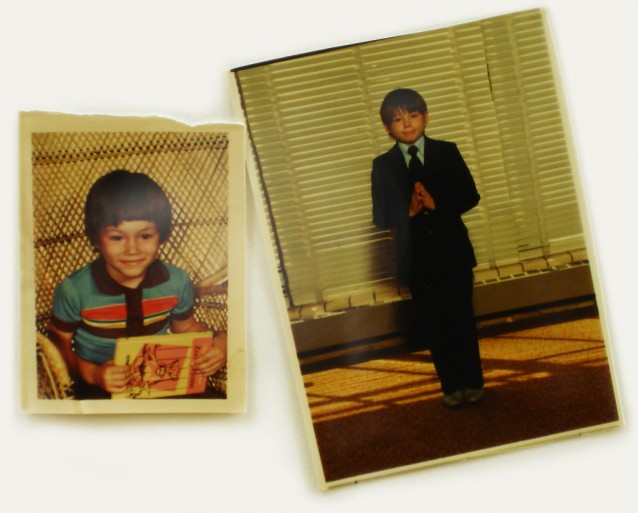 This is where I learned how to start fires, jump off high shit and explore abandon buildings and burnt out cars. Growing up in Hegewisch was trashy, dirty, smelled bad, very Polish, and felt like paradise.
Get hit by a car bro. 1986
When I was 9 years old I got completely smoked by a car on a very busy intersection in Hegewisch. My sister Kerri saw the whole thing go down, she said when I was hit I got tossed as high as the stop light. I nearly died in the hospital, I was in intensive care for 3 days and would not stabilize. I had a severe concussion, a broken pelvis / hip, and fractured two vertebrae in my back. I spent 30 days in the hospital and 3 months on crutches, I was told that where my hip was broken there could be a chance that I would not be able to walk correctly.
Make Power Moves. 1987 – 1993
Growing up from 1987 and on was really manic, my mom could never settle in so we would move every few months.
In like 7 years we probably moved 100 times, Chicago, Seattle, Phoenix, Flagstaff, Southern Illinois, Peoria, back to Chicago, back to Phoenix, the south side the east side, and on and on. School and friends became very hard to maintain and keep track of.
First Skateboard. 1988
I always wanted to do anything my older brother was doing, BMX, dirt bikes, breaking windows, setting fires, and smoking cigarettes. I was living in Phoenix AZ and my brother living with my dad in Illinois, it was 1988 and all he could talk about was punk music and skateboarding so naturally I had to fallow suit. My first board was a brand new hot pink Rob Roskop, the one with the robot monster braking through a target, Ripped hot pink grip, ventures, and a mix matched set of bullet wheels (used). All acquired on my 11th birthday, my brother brought me the trucks and wheels when he came to visit.
From that day forward that's all I wanted to do.
A dude named Rob. 1990
I met Rob Villanueva when I moved back to Hegewiisch in 1990, I was 13 and skating all the time. Rob and I soon became best friends, Rob always had a bit more of a grasp on some shit then the other dudes we were hanging out with.
Rob was my biggest music and art influence, being 13 in a South Side basement listing to Sonic Youth wishing we had skate spots, girls, or anything stimulating can be pretty epic.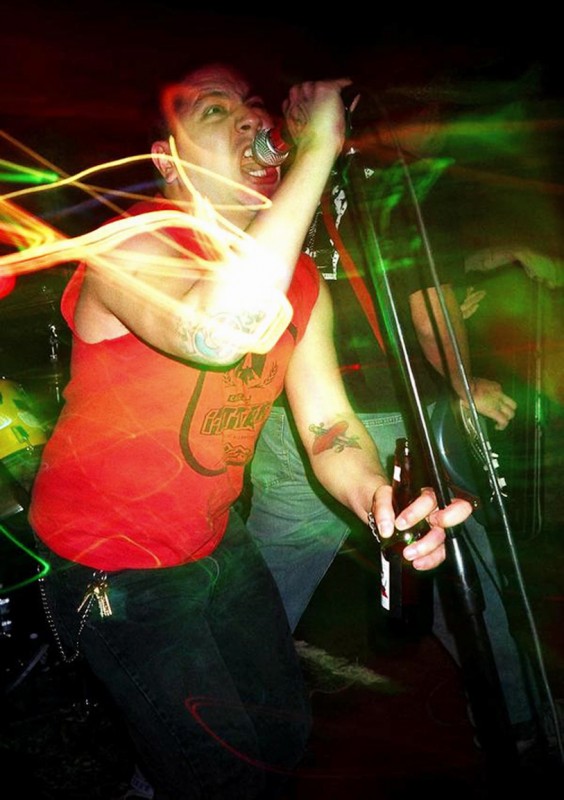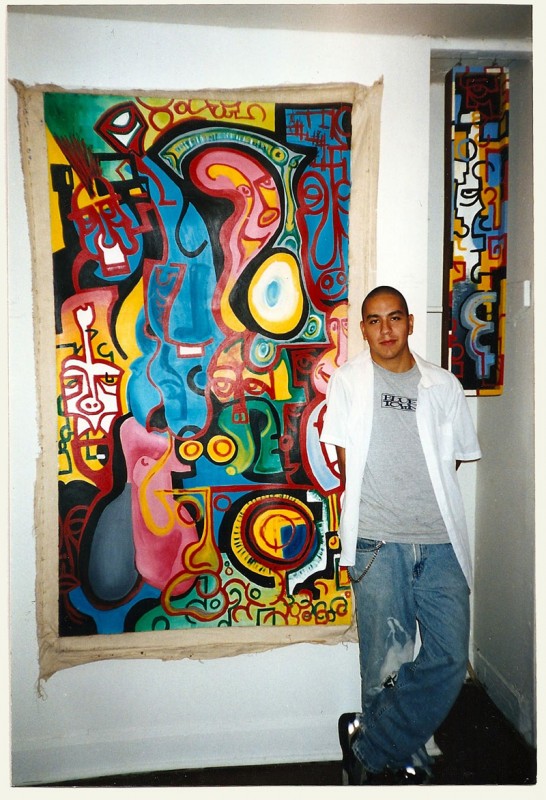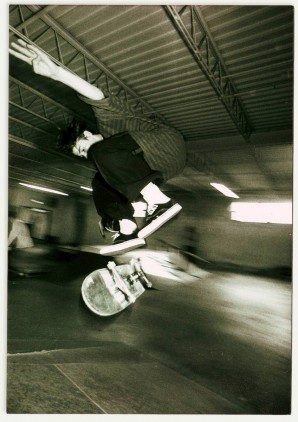 Acme demo Peoria IL. 1991
Remy Stratton, Bo Ikeda, and Jason Rothmeyer came to do a demo at the local park I used to skate every day, Airwaves in Peoria IL. I was 14 and showing off a bit too much at that time so I did my best to impress. It worked Remy got stoked and started to flow me Acme boards. Soon I was on the team with Chet Childress, Matt Reason, and Chad Fernandez. This was my first sponsor, thanks Remy.
3 months in a car Chris Becker, Leif Ritchie, and June Bug. 1995
I left Chicago with $130 and 3 other dudes on a pretty epic 3 month trip out. No filmers no photographers no bullshit a real adventure. I was 18 and the goal was to see where the trip out takes us, in 3 months a lot of shit happens. Most of my opinions on this life situation were set from that point on, that trip changed my life.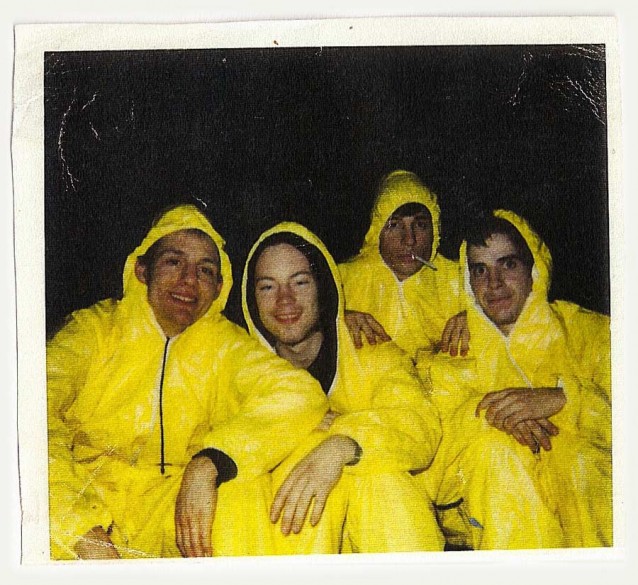 Rosa Bro, Hella Sick. 1996
19 years old, moved to Rosa and retired from life, the California dream station. Living in Santa Rosa was like being in the garden of eden and not knowing it was paradise.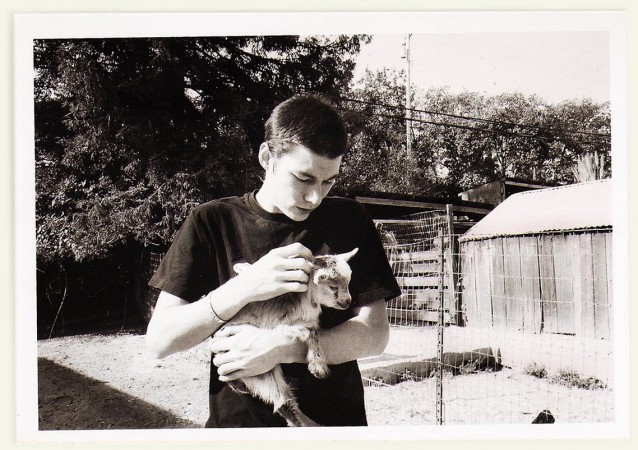 As I grew in to life in Northern California it seemed some of my friends got excited about coming west.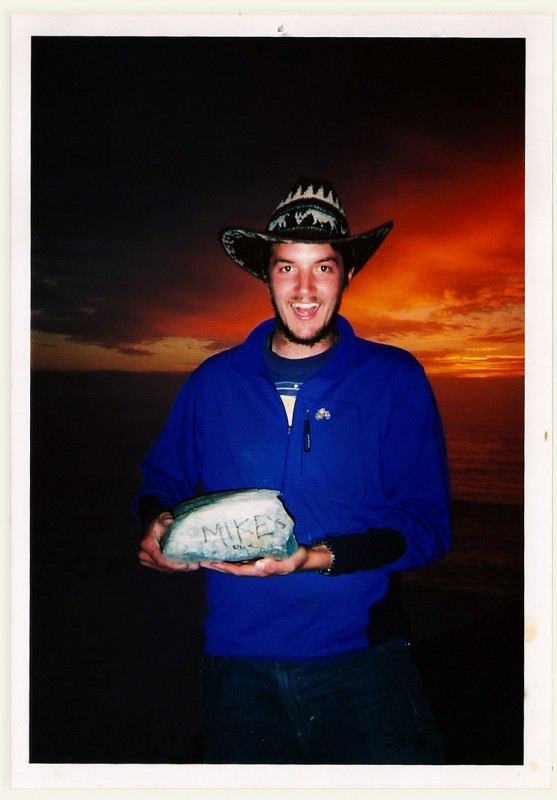 First computer. 1998
At the time I was living with my girlfriend Meghan in her aunt Souix's garage in the northern California hippy town Sebastopol. Meghan had this crazy world traveler computer programmer brother Mason, he was living in Tokyo and would come to town every month. On one occasion just after the very first iMac came out (the ugly bubble looking one), Mason shows up with a new iMac for Meghan. I did not know any thing about computers this became a turning point in my life. I got really in to this program called "Sound Edit 16", I started making sound collages from tape recordings I was making at the time (really noisy crazy shit). That iMac opened up a whole world; I found something that I could learn by just poking a stick at it and see what it did. I'm proud to have learned so much from cause and effect and not school and books, now the world is all php, css, SQL, and any thing you creative want to make in a box.
Skate travel the world and party. 2000 - 2007
I have done my best to do this and am stoked for having the opportunities to do this, I'm lucky.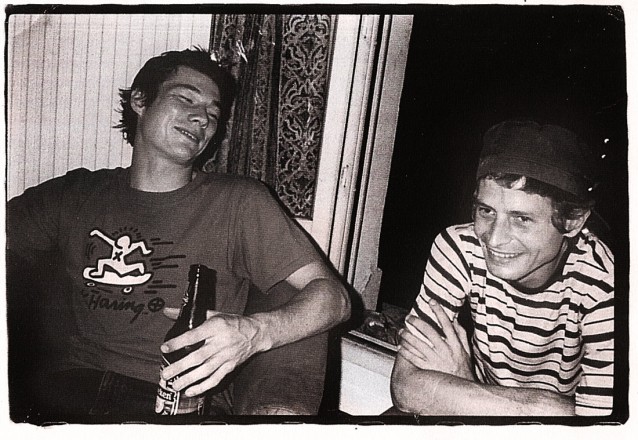 Present day? at the time was 2007
This is where I'm at right now writing this, half looking back and half looking forward. I some times try to avoid looking at my current position, but that is where all the shit goes down. I have one foot on the dock and the other on the boat and have lived like this for along time, it's becoming time to take a step in one direction or another.