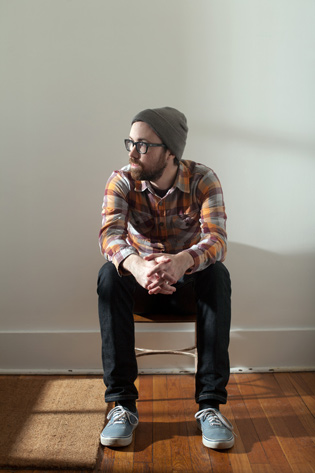 Justin Visnesky
Justin grew up in a village in Pennsylvania, went to college in Jimmy Stewart's hometown of Indiana, PA, and now lives in the City of Champions. He makes photographs of the simple, quiet times in life; taking the ordinary and making it something more, something for the keeping.
(Statement for the Sometimes You Just Know series)
In a broad sense, all of my work is an exploration of the ideas of home and origin in an effort to reconcile the divide between my past, present, and future. Specifically, the photographs in the series "Sometimes You Just Know" are an exploration of familiar spaces, inhabited and otherwise. They are a visual documentation of my feelings toward what I know or thought I knew. I'm not interested in freezing time, but freezing a feeling, that feeling you get in your gut when you know something is just right and may never be again.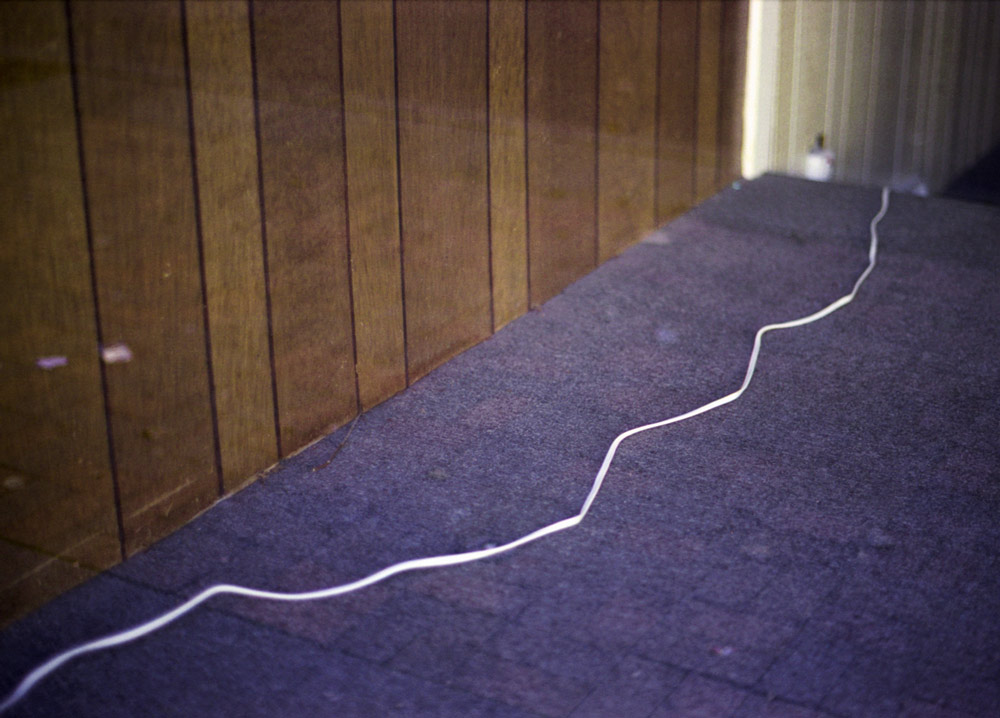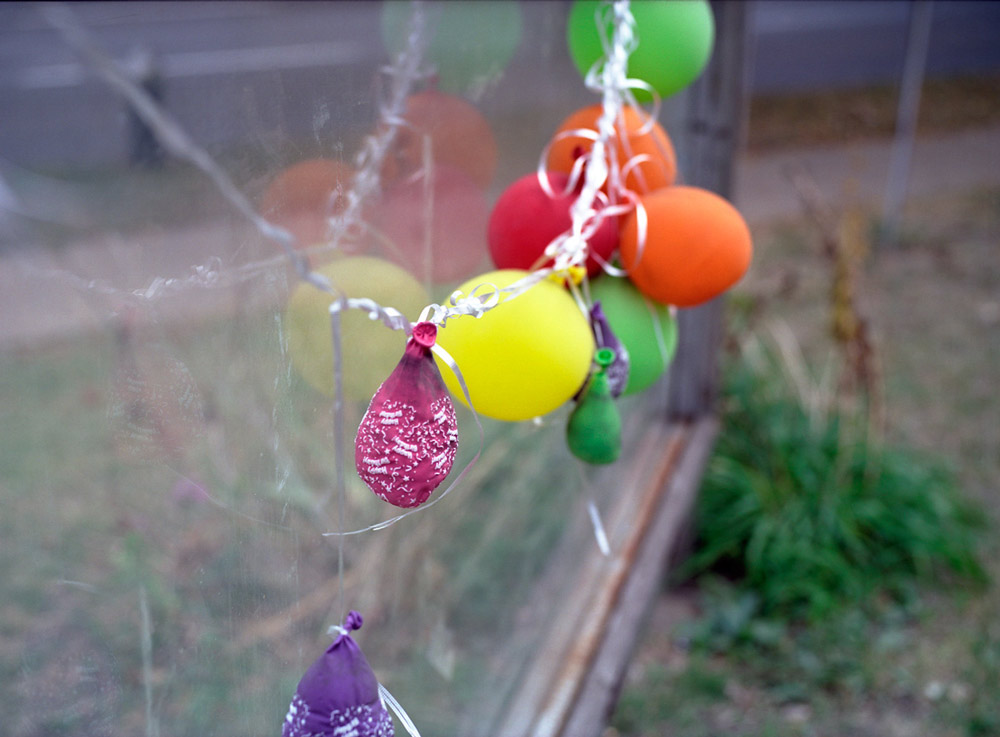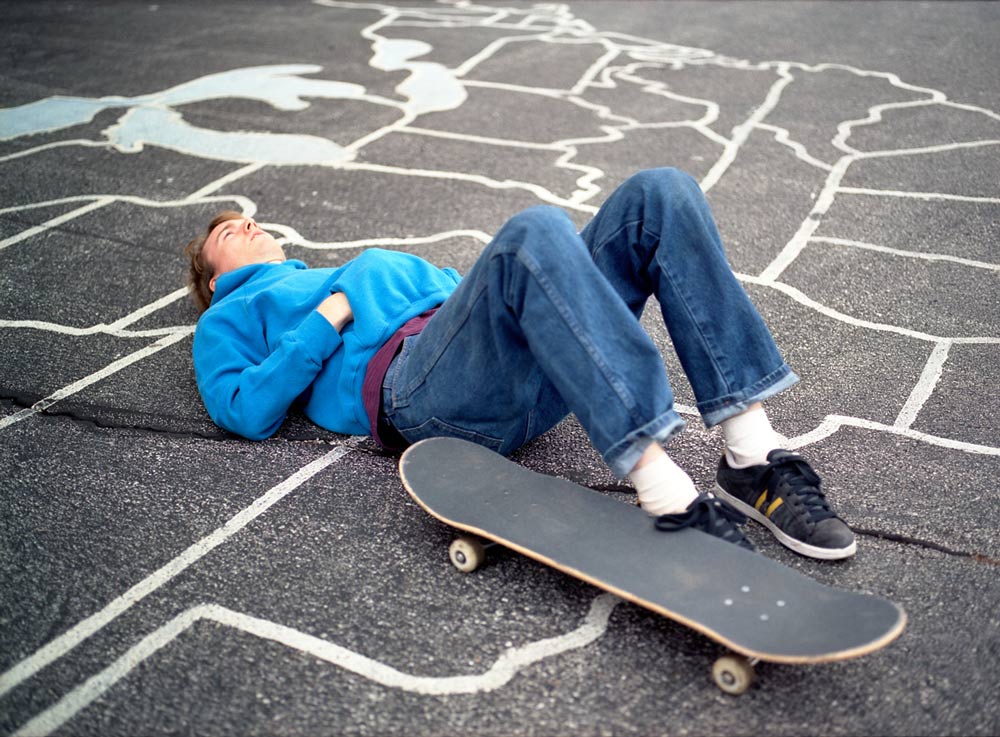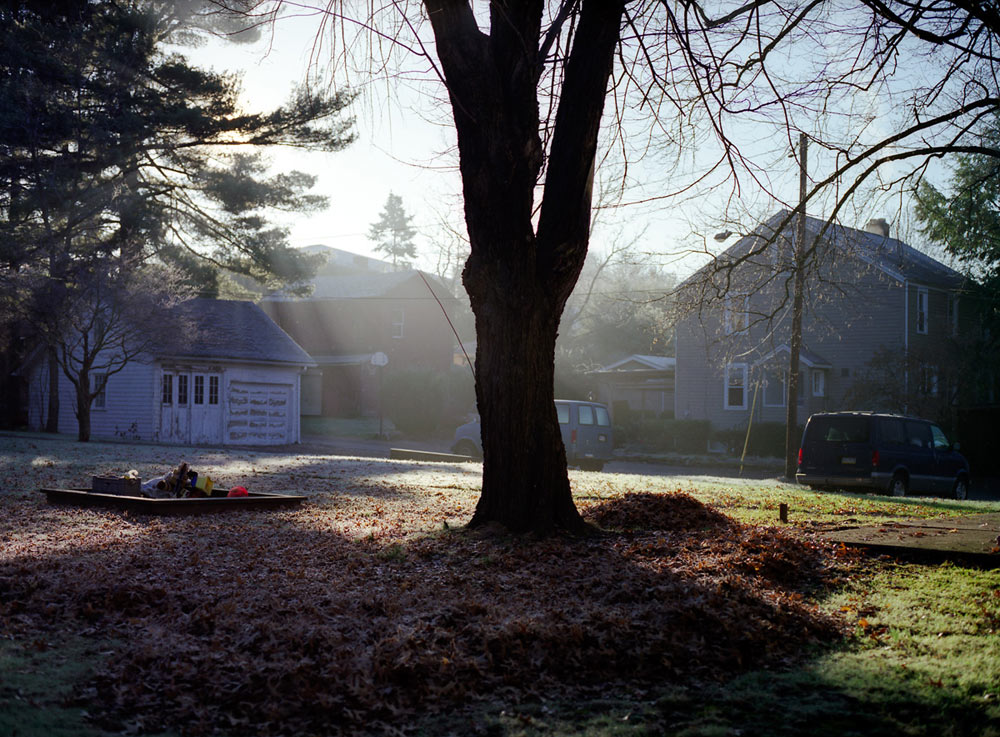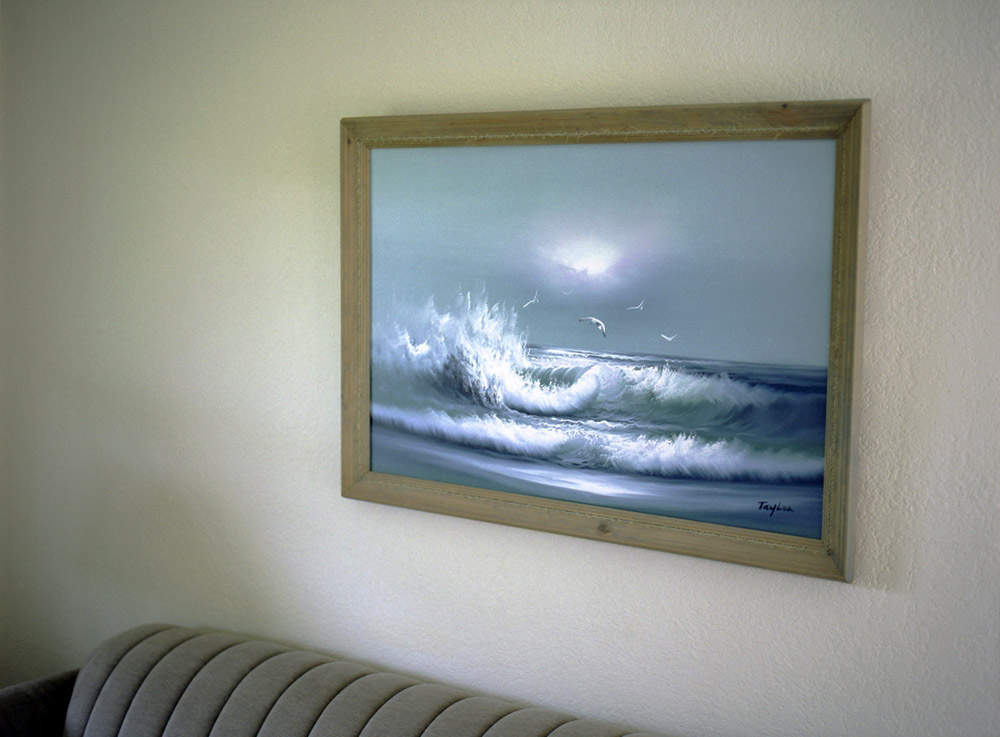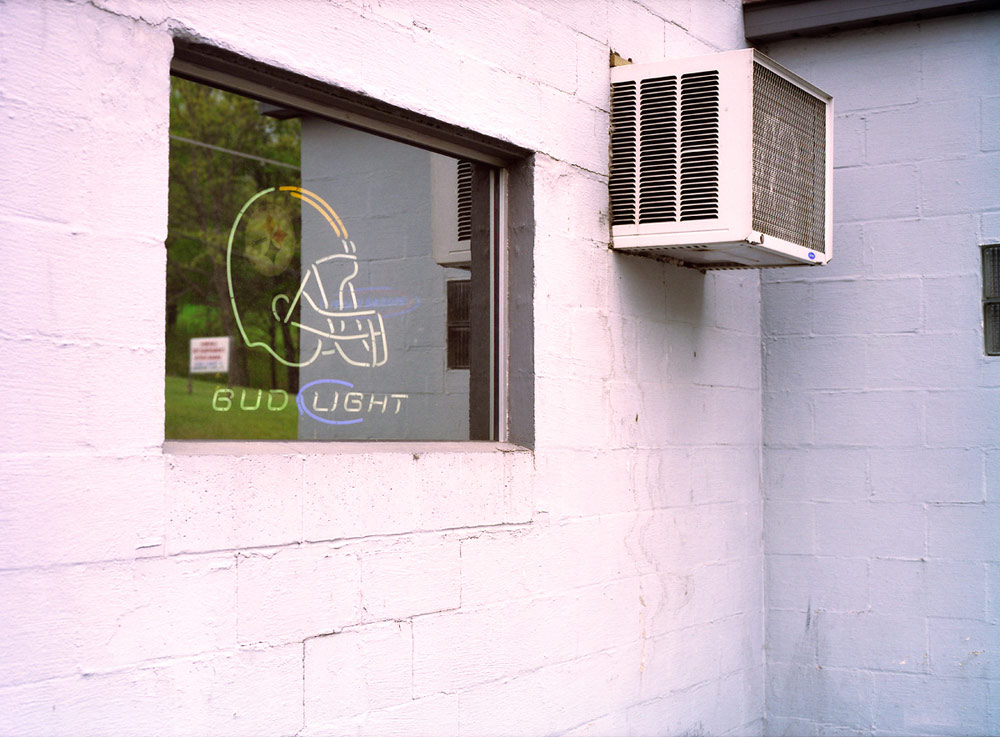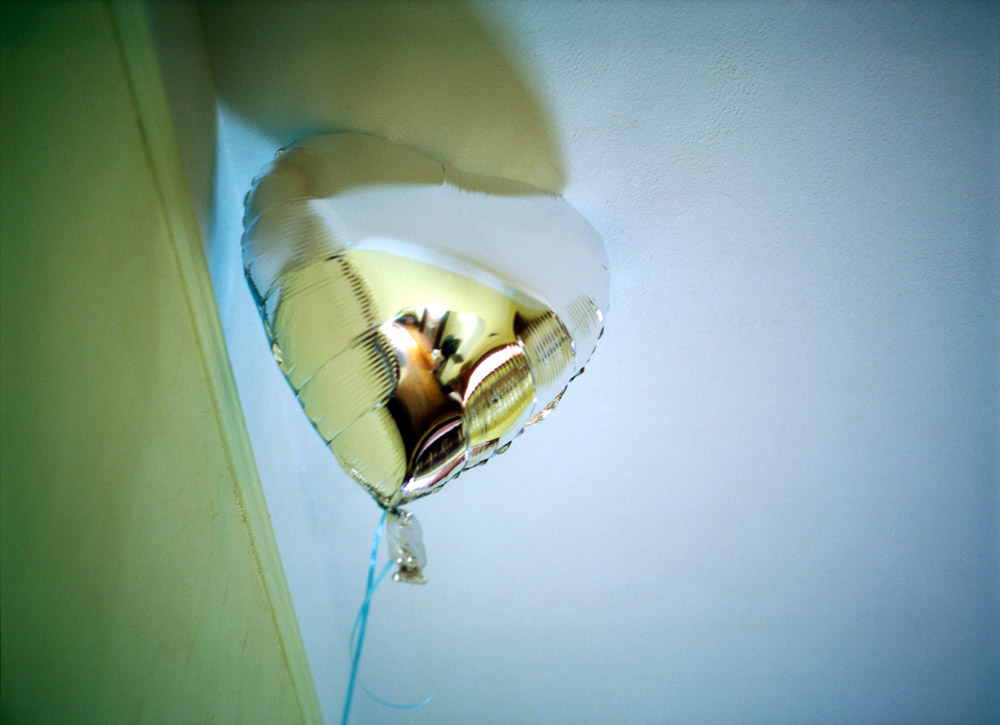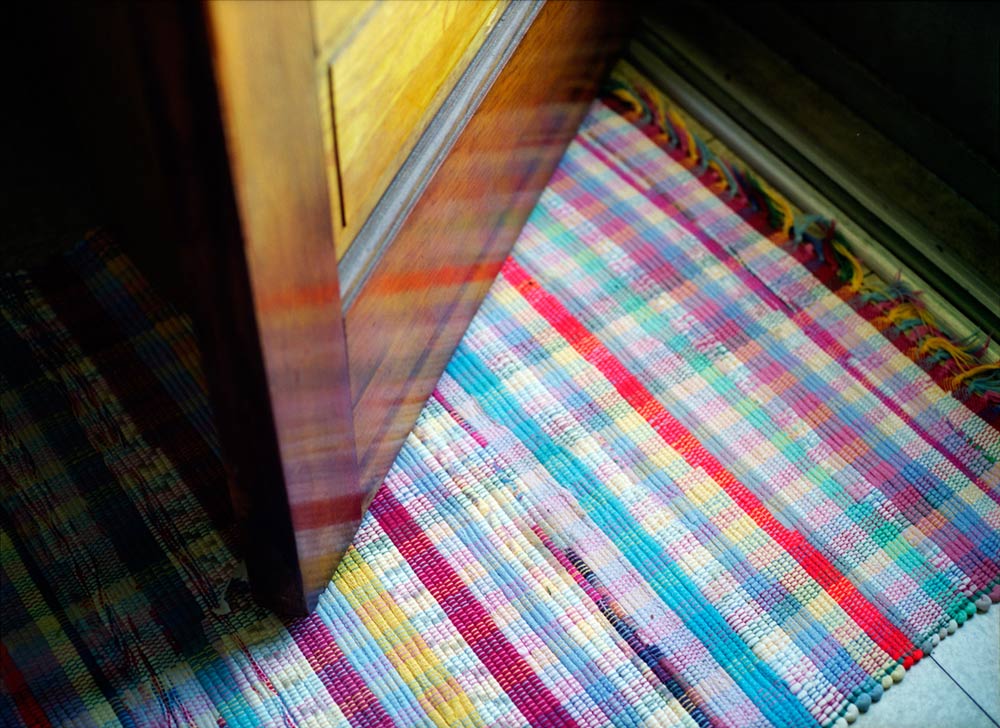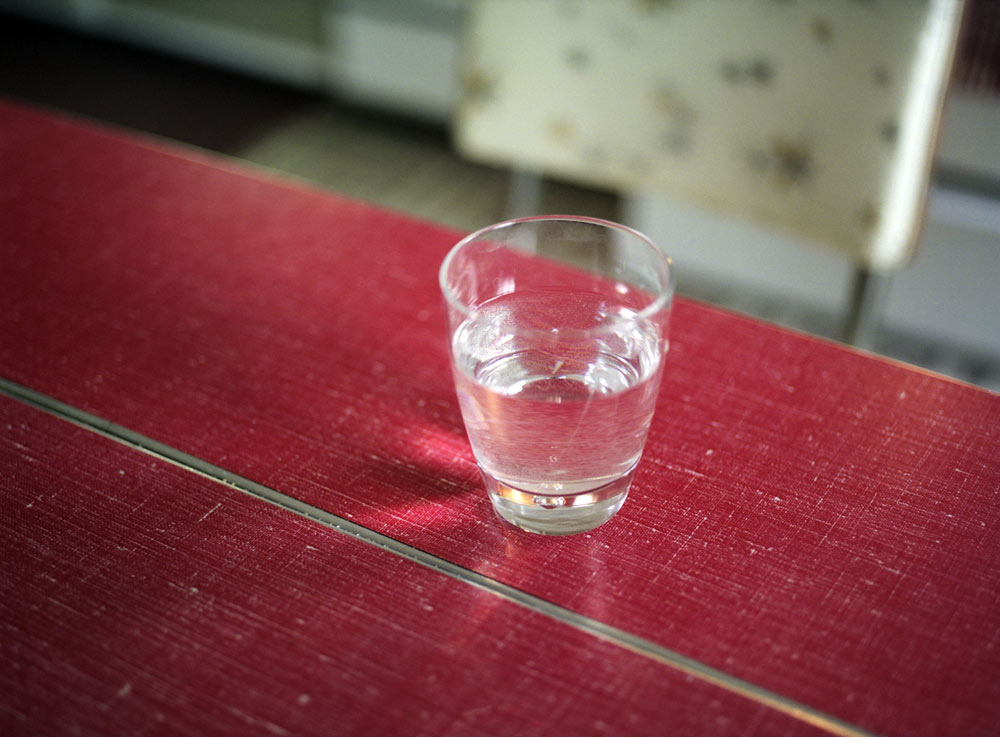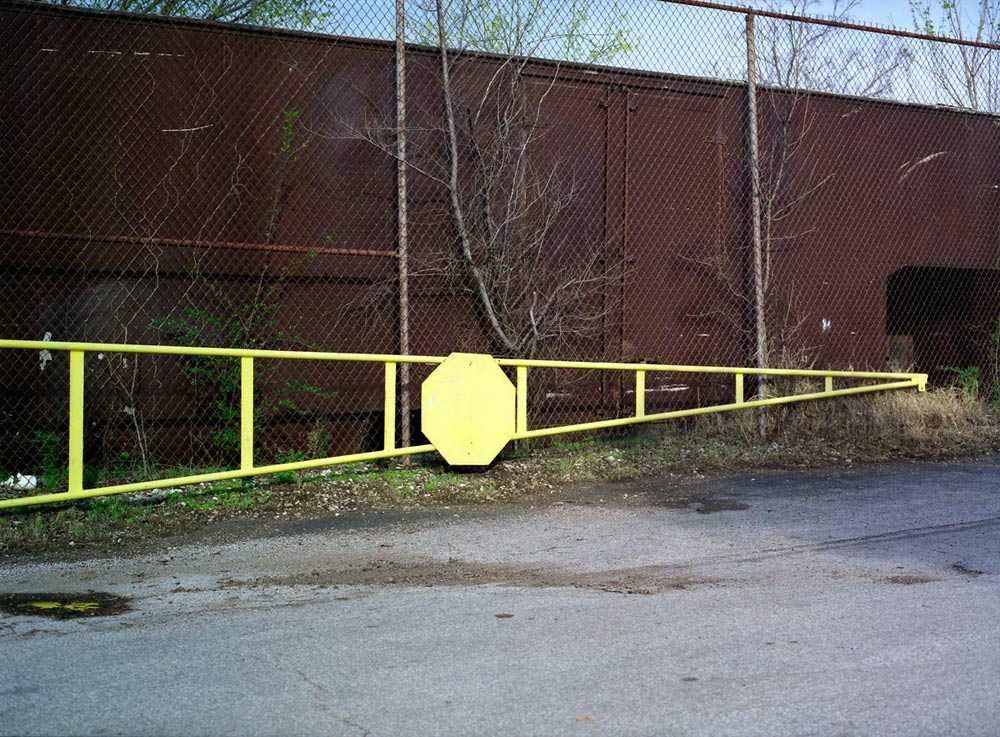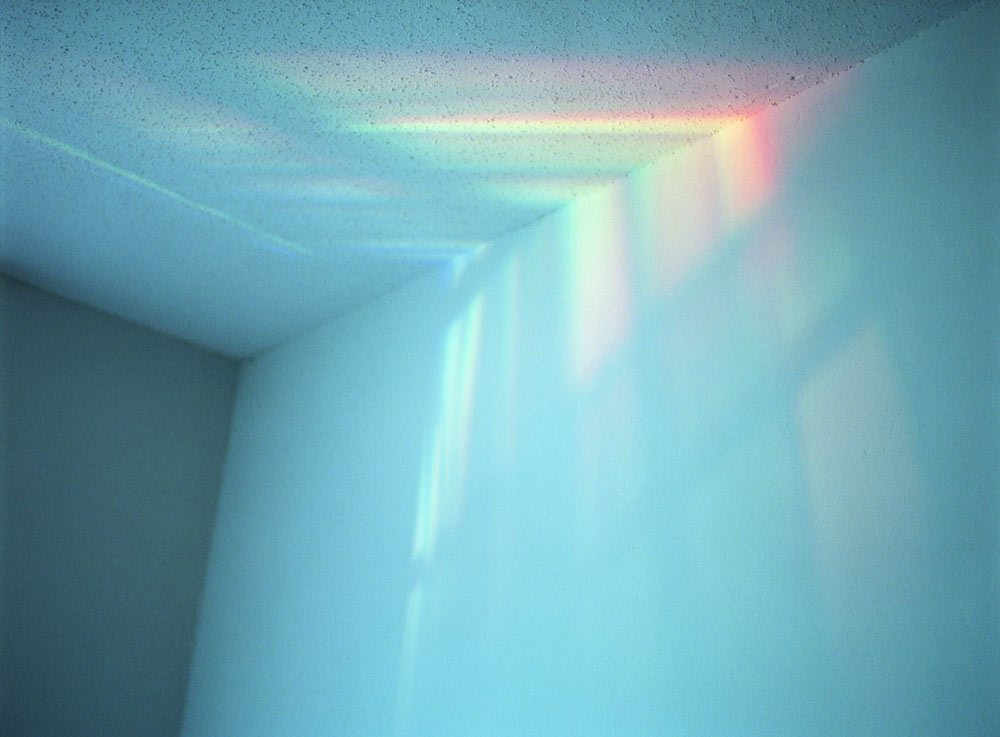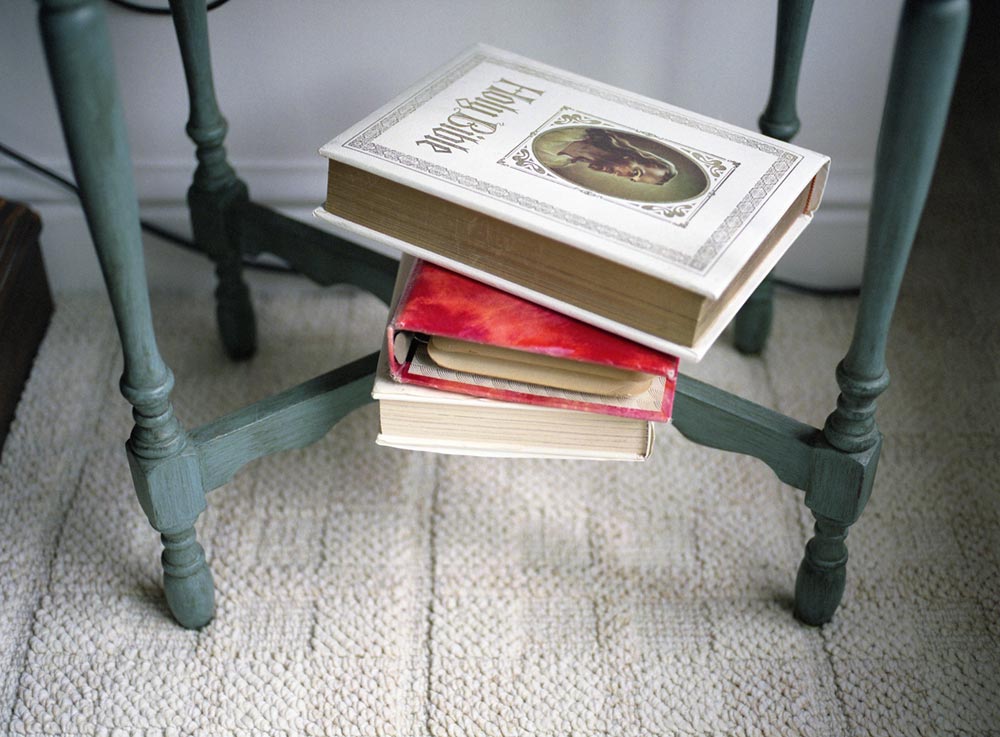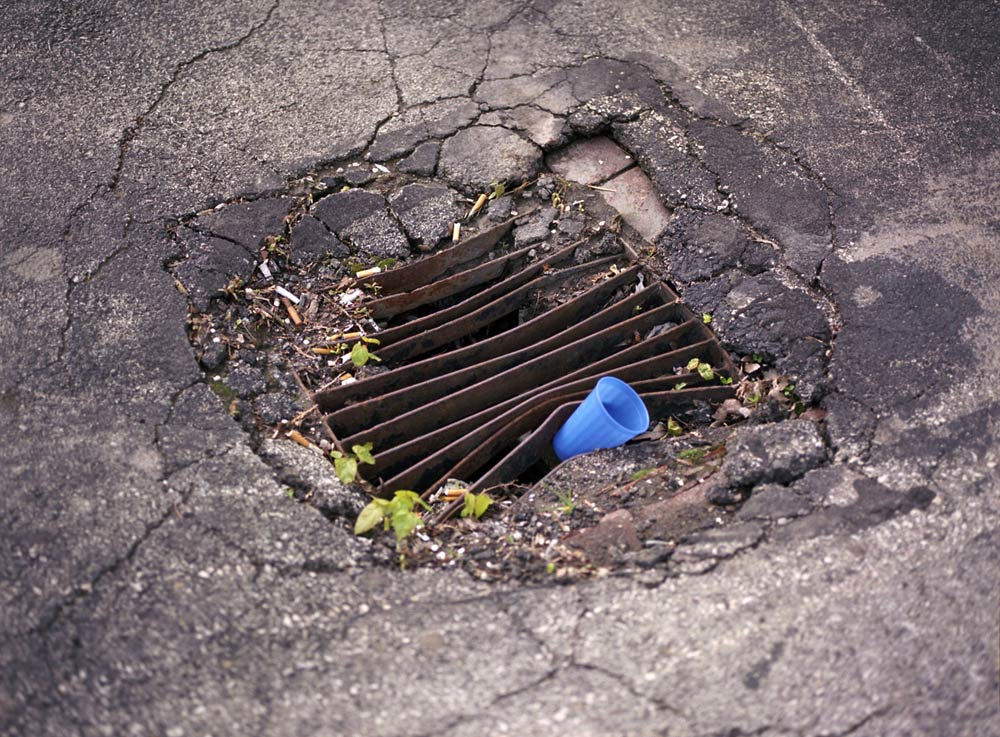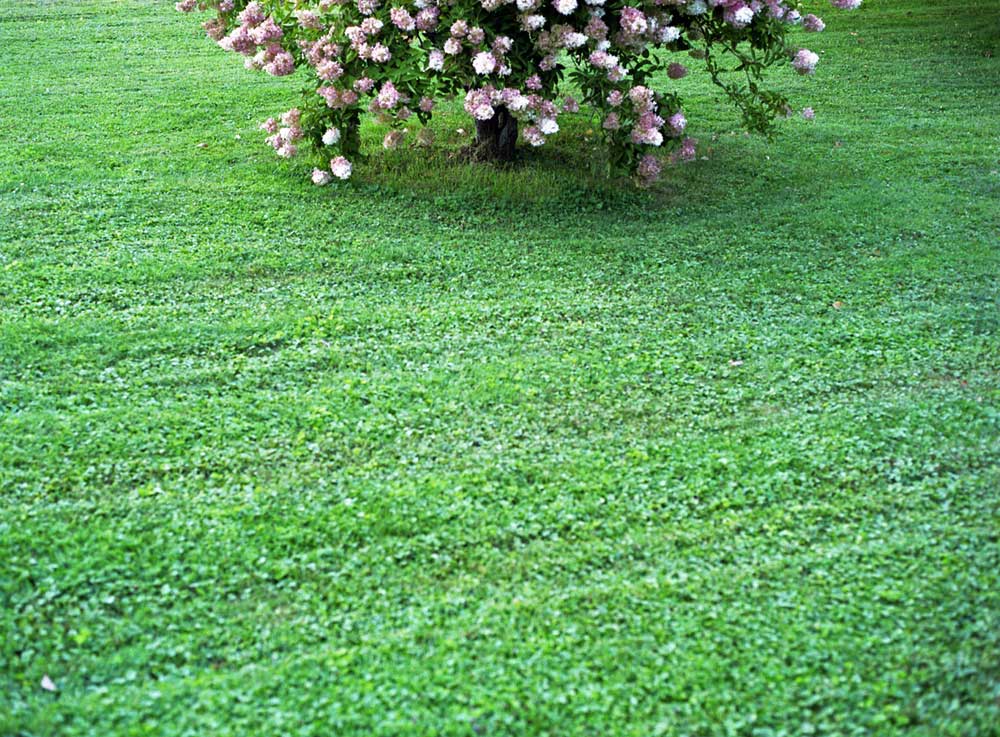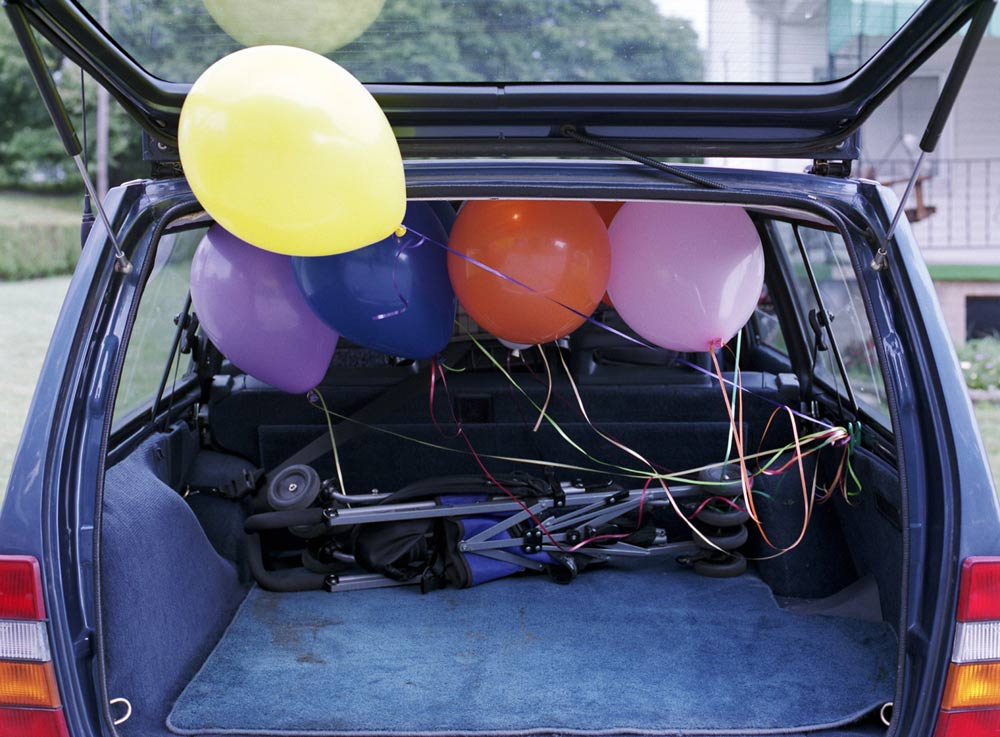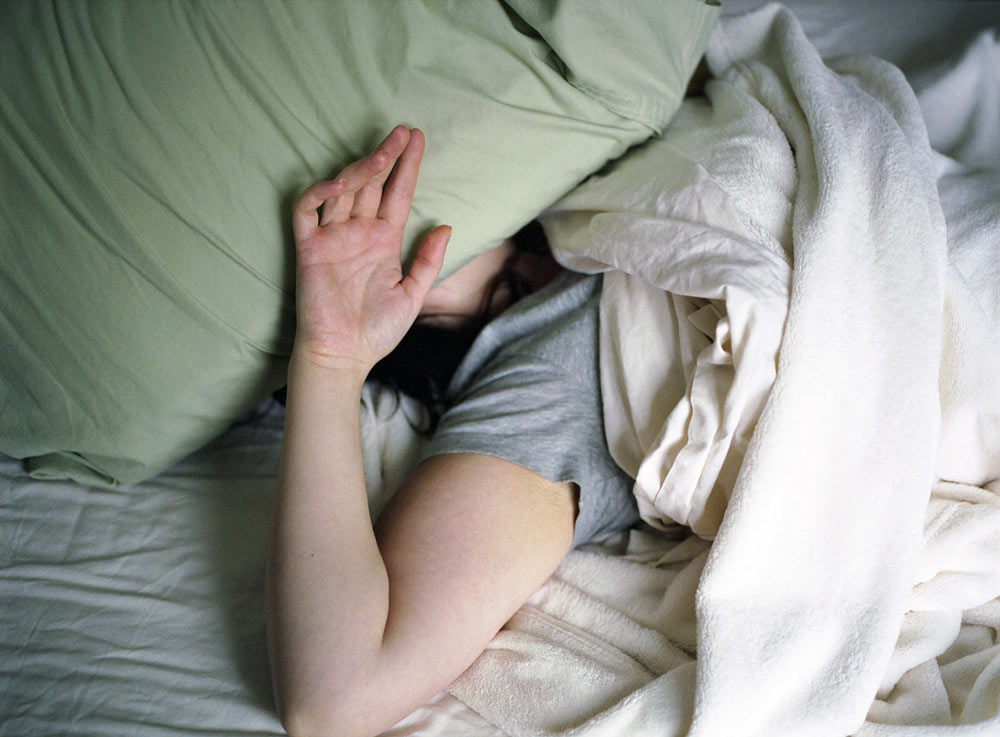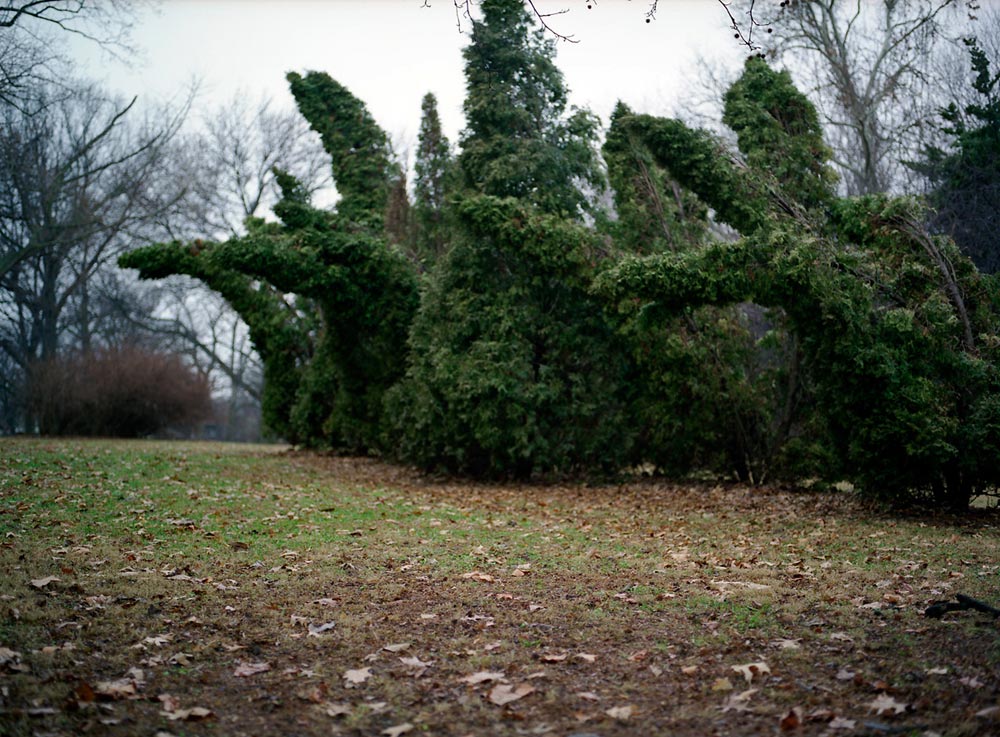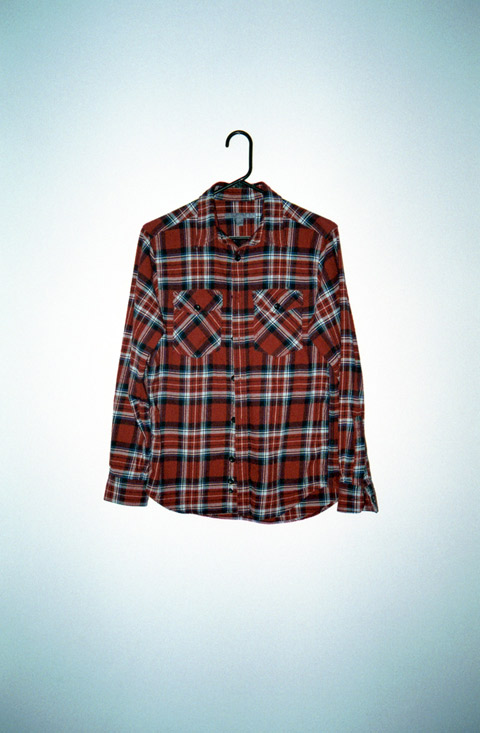 Right now I just want to make photographs that look like a Bruce Springsteen song. If I can do that I'll be happy.
Ofad Q&A
with Mike Rusczyk
A brief history of where are you from and how you got interested in making art?

I'm from a village in Western Pennsylvania called Nolo. I was always making things from as early as I can remember. I loved to draw and I can still remember the first photo I took—it was a close-up of my face with my aunt's Kodak instant camera. I was probably 3 or 4. I still have the photo. Drawing (and eventually) painting was great, but there was always something special about photographs to me. I would pour over family photos for hours. Every year in the ramp up to Christmas I would look at the past Christmas photos with such anticipation. I loved looking at my parents' photos from when they grew up too. There was something really a magical about those prints. The fact that you could go back however many years later and have a document of that moment amazed me. When I got into skating and music photography was a big part of those scenes too. I remember seeing photos with depth of field and wondering how the photographer did it because all I had were point and shoot cameras with little to no depth of field. So when I finally got an SLR I was in heaven!
You were recently included in a project at CAM / Contemporary Art Museum St. Louis, "Flat Files" how did your involvement in this project come about?

I was living in St. Louis at the time and the Contemporary had an open call for their Flat Files program, which is showcase for Midwest talent. I applied and they accepted me. Pretty simple. That was the beginning of my relationship with the Contemporary. Fast forward a couple of years and I've moved back to Pennsylvania. I was contacted by Marie Heilich, an independent curator based in St. Louis, about being in a Front Room show at the Contemporary. These are smaller, short-run shows that run in tandem with the main show at the Contemporary. A guest curator puts them together and Marie asked me to be involved. Of course I said yes. That was this past summer and soon after that I was contacted by the museum and asked to be the first featured artist of the Flat Files program. We did a small video interview that ran in the gallery next to the work. It's been awesome to work with everyone there. They do a lot for local artists and I hope to continue the relationship well into the future.
I'd imagine you find a good deal of fulfillment in your work and it's process, at some point did you have to make a conscious or strong decision to become more serious about producing art?

In a way I suppose so. I just wanted to keep making work, work that I was proud of, so that was my main motivation. Right now I just want to make photographs that look like a Bruce Springsteen song. If I can do that I'll be happy.

You made a book for the "Sometimes You Just Know" body of work a lot of which is included in the Flat Files project, in the process of packaging this work did start to view it in a different light?

The series first came together for an exhibition. It was the first real cohesive body of work I shot. I was shooting a lot, but I wasn't really focused on shooting for a series. Then this show came up and I had to get serious about editing. So, I just started going through all the work I had been shooting and began forming a narrative with the seemingly random images. I edit more by feeling than anything, so once I started putting images together the series came together rather quickly.
You made a book for the "Sometimes You Just Know"... (question continued)

All of my work is pretty quiet, focusing on everyday objects and situations—the quiet moments in life, but this series really became about capturing a feeling in those situations. So, yes, once I started putting the series together I did begin viewing the work in a different light—it became less about the individual images and more about the narrative the series of images was telling.

Your photography invokes a sentiment or a quietness this quality of tone moves through your work and seems to hook the viewer. In training yourself to articulate or capture these moments do you ever feel that your own involvement may in some ways script their sentiment?

Definitely. For the most part my work is autobiographical. It's easier for me to photograph people or things I'm close to otherwise I'd be shooting everything and have a much harder time editing. So, that being said, I'm scripting everything I shoot because I'm telling a story through pictures and my hope is that what I feel about the subject comes through in the final image or series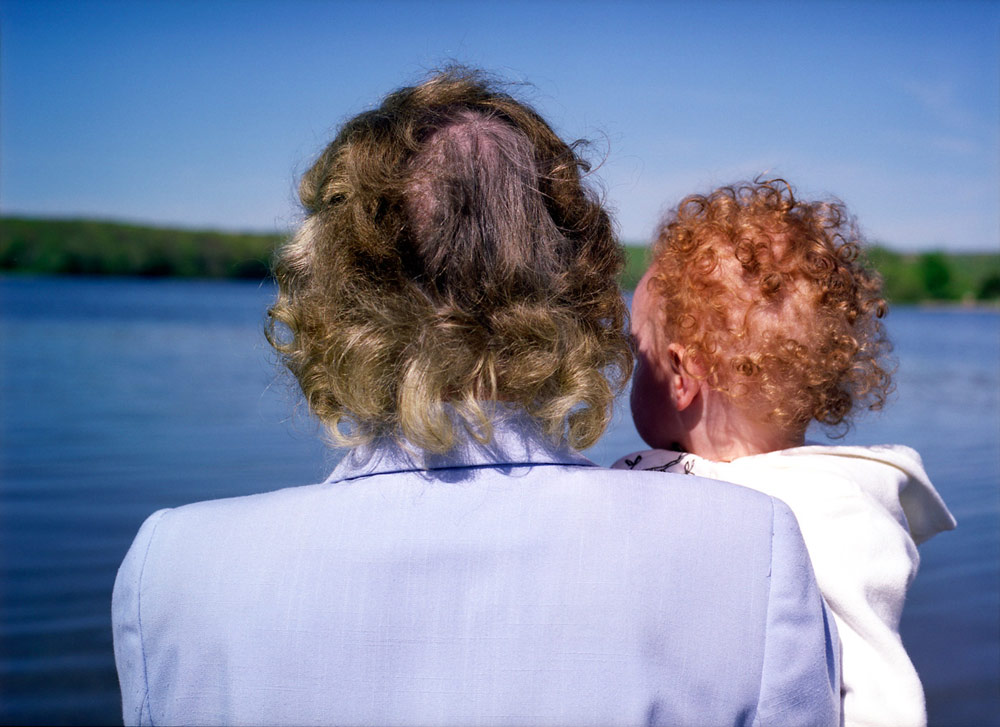 Are there any other upcoming projects or plans for another book?

Right now I'm mainly focused on a project called Jimmy Stewart Doesn't Live Here Anymore. It's all shot in Indiana, PA, the birthplace of Jimmy Stewart, which is also the town where I spent my formative years. A lot of my family still lives there so I go back often. It's one of those places that no matter how long you've been away, when you go back it's like you never left (I suppose that's what it means to go home). Not much changes and that's what I love (and used to hate) about it. Jimmy's statue still greets town folk in front of the courthouse, streets still bear his name, and his namesake museum still shows his films every weekend.
upcoming projects or plans for another book... (question continued)

It's a weird place because while there are the locals who hold on to the past with everything they have, there's also fairly large university in town (where I went to school). So, there is a constant stream of new people, kids, if you will, who could give a shit about Jimmy Stewart and all the hometown glory. There's a lot of tension at times—one group coming and going, and (according to a lot of locals) trashing up the town (quite literally). It's tough to move forward when so much of the glory was in the past. But every semester the town is forced to. I know that all sounds kind of negative and depressing, but it really is a beautiful place and at the core the series is really about the things we hold on to when we can't let go. I suppose it's my love song to Indiana in all it's battered and bruised glory. I'm sure someday it will turn into a book as well.
Do you sometimes have to take a step back and rethink your level of participation in making these images?

In a way, yes. I've actually been thinking more about my level of participation—specifically for the Jimmy Stewart series. I want that work to take a more traditional documentary turn and to do that I need to be really involved and proactive—up my level of participation. I need to get in touch with people in town and set up interviews/portrait sessions, collect stories, make friends, find leads, etc, etc. Basically I need to do more than just wander around and find things. That's what I enjoy most, and honestly it's easy. I really want to challenge myself and do something new, something outside of my comfort zone. I think that will really help that series grow.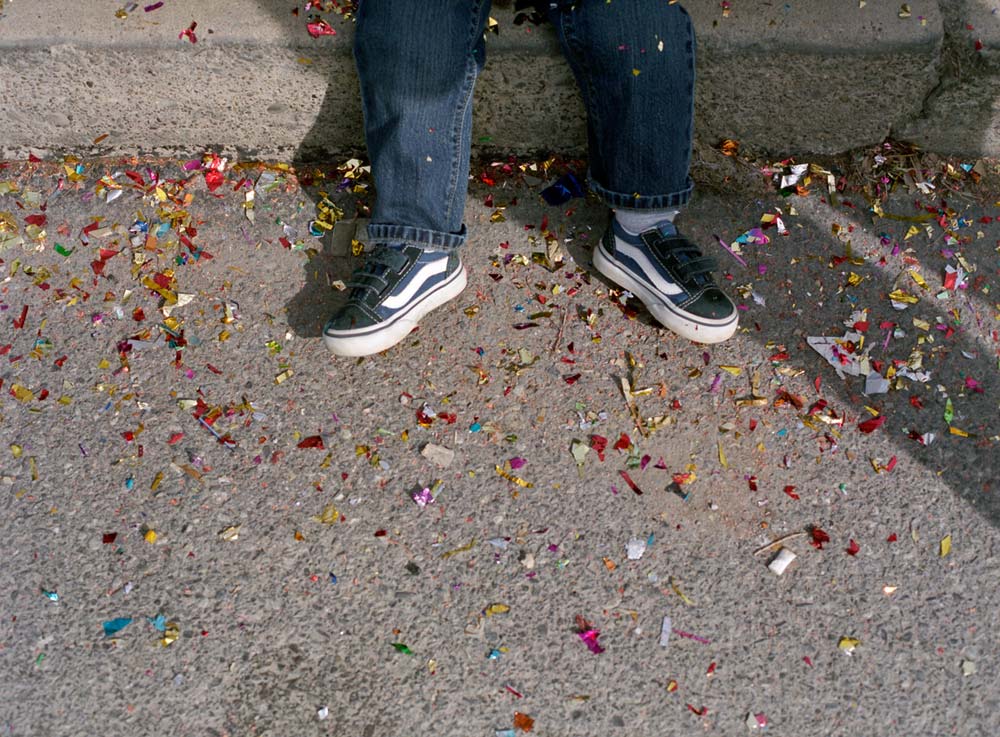 You grew up riding a skateboard and being exposed to that lifestyle and the people involved, how do feel this exposure has affected the things you make and your view of art general?

I know it's a total cliché, but skateboarding really did change my life. Pretty much everything I'm interested in now came about because of skateboarding and that lifestyle/scene/whatever. There were so many creative people involved in skateboarding. Back then it really was the perfect thing for all the kids who didn't fit in and didn't care to. It was this thing that you had that made you feel unique and powerful—a kind of secret club. At least that's how it felt for me being from a super small, rural town. You could always spot a skater and you always had this special thing in common.
You grew up riding a skateboard and being exposed to that lifestyle... (question continued)

I don't know where I'd be now if it wasn't for skateboarding. Being a skater you're always on the lookout for new spots, weird things that might work, things other people don't notice or take for granted. That has definitely transferred into my photography. Skating to me was as much about exploring and rolling around—freedom—as it was about doing tricks. It still is to this day. And I do the same thing when I'm taking photos. I wander around and find things that are normally passed by and looked over. My appreciation for the everyday and love of quiet moments comes from my early days of skating. We didn't have a huge crew, so it was just a couple of us wandering and finding things. Now my crew has gotten even smaller, which is fine, but I'm still wandering, still finding things.
Do you feel that your photographs are a tool to help you better understand the subject matter they illustrate? Your work as a device to study a connection or emotional content that has meaning for you. As if there is something slightly out of reach and you are using your images and process to bring it to the surface to learn more about it.

I do. By photographing things or people or situations in a certain way I am trying to give them meaning—meaning that might not be there otherwise—in order to shape the story I'm trying to tell. Typically I'm not setting up scenes, but I'm still manipulating the existing scene by photographing it in a certain way. It's the feeling of these everyday moments that I'm trying to photograph. Hopefully it's working out.
Who or what are interested in right now, can be anything?

I got back in to playing music again recently. I'm really excited about making songs, recording and (eventually) playing live. It's an amazing creative outlet that I haven't had for some time and I didn't realize how much I missed it.

Thanks for talking with us, anything in closing?

Thanks for having me. And thanks for getting in touch. I'm a huge fan of yours and your part in Art Bars is one of my favorites. It's just amazing to me that photography and skateboarding brought us to this point. I love it. Thank you.
Links & Resources
The Ofad recommends that you find out more about Justin by visiting these resources.
We would like to extend our thanks to Justin for taking part in what we do and we strongly suggest you checkout his book Sometimes You Just Know or acquire a print. We would also like to thank you the viewer for getting to know Justin and Ofad a little better. - Ofad