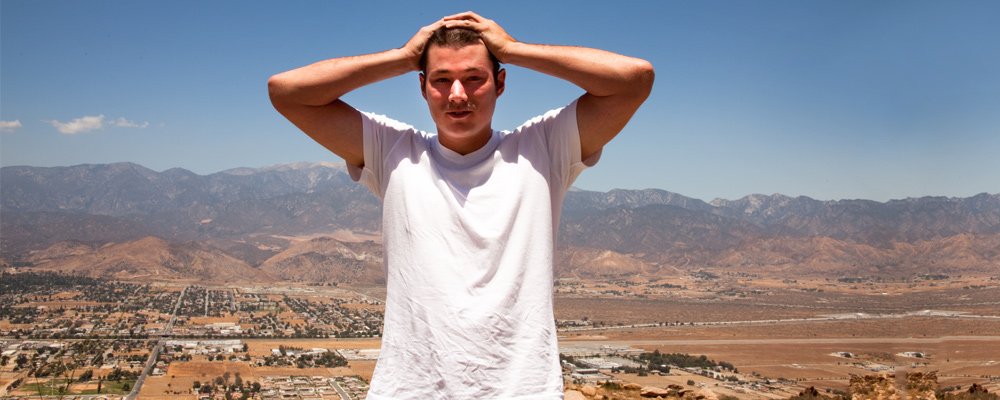 "I placed my hands upon the plans, I waited for a proud display"
It's always hard to talk about one's self with out coming off as either pompous or having your words fall short and the tone be off. Ideally I would have someone else write this intro bio thing and be done with it. Since I'm the maker of this site and trying to set precedence for future Ofad bio's I'll try to do my best.
I'm originally from the Midwest but have been living in California for around 12 years or so. As I grew up my interests turned toward skateboarding, music, and art. Being involved in skateboarding and it's environment exposed me to things I had no idea existed. My friends, my ideas, the music I listen to and the way I think about art has a lot to do with the doors that were opened through my relationship with skateboarding.
I grew up around Chicago and was affected by my friends in the art and skateboard community, this environment had set me in the direction of trying to develop and understand art and design.
In recent years I have stumbled into the world of web development. I work for a large shoe company and make my living making websites for 17 year old kids. These kids are just like I was at that age, stoked on any thing that meets your interests and needing more.
I'm a self taught designer and know the trials of honing your skills from experimentation and observation. My interests in design were fueled when I started to understand the use of the computer as a creative tool.
The Ofad project came about as a means to fill a void in my life as well as in the lives of my friends. The Ofad site is an attempt to create a venue and a voice for my friends and myself, to develop ideas and catalog achievements.
My friends and I welcome you and are pleased that you stopped by.
- Mike