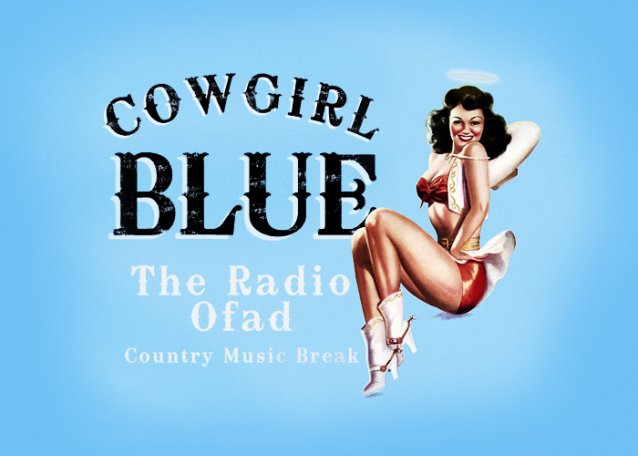 About this episode:
To start off I don't claim to know shit about the amazing world of Country Music or am I a real authority on music in general.
About four years ago I started to feel a side of sorrow that begin to nag at me deep like. This is also about the time I heard the genius of Waylon, you see I was drinkin at the time when this man let the good lord shine through his words and lay a pretty little hand on my heart. I was sold to the power of the outlaw story and the world of honky tonkin. I got to a thinking and wanted to pay omige to a few of these Honky Tonk Heroes and the songs that can get you through those rough nights.
Again I ain't know no shit about knowin what makes a good country song or the roads these story's have walked. I just know that these are hyms of sorrow, hard-luck and drinkin all of which I take part.
- The Ofad says "All of our heroes were outlaws."
Steve Earle - Guitar Town - Guitar Town
Drive-By Truckers - A Blessing And A Curse - Gravity's Gone
Uncle Tupelo - Anodyne - No Sense In Lovin'
Drive-By Truckers - A Blessing And A Curse - Daylight
The Supersuckers - Must've Been High - Roadworn and Weary
Waylon Jennings - The Taker/Tulsa - The Taker
Jack Logan - Bulk (Disc 2) - Drunken Arms
Jack Logan - Bulk (Disc 2) - Heaven On Earth
Silver Jews - Bright Flight - Friday Night Fever
Gram Parsons - Grievous Angel - Return Of The Grievous Angel
Waylon Jennings - Honky Tonk Heroes - Willy the Wandering Gypsy and Me
The Supersuckers - Must've Been High - instrumental
Johnny Cash - With His Hot and Blue Guitar - I Walk the Line
Patsy Cline - Patsy Cline (album) - Walkin' After Midnight
Gram Parsons - The Complete Reprise Sessions - Cry One More Time
Patsy Cline - The Patsy Cline Collection - Patsy Cline
Loretta Lynn - Don't Come Home A Drinkin' - Tomorrow Never Comes
Johnny Cash - Sings the Songs That Made Him Famous - You're the Nearest Thing to Heaven
Hank Williams - The Original Singles Collection (Disc 1) - The Blues Come Around
Hank Williams - The Original Singles Collection (Disc 1) - My Love For You (Has Turned To Hate)
Loretta Lynn - Don't Come Home A Drinkin' - Saint To A Sinner
Gram Parsons - Grievous Angel - Streets Of Baltimore
Bruce Springsteen - Nebraska - Johnny 99
Townes Van Zandt - Road Songs - Little Willie The Gambler
Townes Van Zandt - Road Songs - Racing In The Street
Townes Van Zandt - Road Songs - Dead Flowers
Loretta Lynn - Van Lear Rose - Family Tree
Gram Parsons - Grievous Angel - $1000 Wedding
Gram Parsons - Grievous Angel - In My Hour Of Darkness