Back story
I have known Tomek Pańczyk for some time now, he and his wife Ania have two amazing boys Jurek, and Niko. They are original from Warsaw Poland but I met them while they were living in Northern California, I spent a good deal of time eating Polish food and drinking wine with them. A few years back Tomek and his family decided that life in Poland might better lend it's self to raising a family and buying a house, so the Pańczyk picked up and left the United States for better days over seas.
From time to time I get emails or little bits of contact from Tomek, he is very good at not letting our friendship fade, in fact he is way better then I am at this. I received this email from him a few weeks ago and felt I should post it. I have no idea if I'm am truly related to Jakub Ruszczyk. If at some point in my life I am called upon to witness something of this nature I'm sure it will truly blow my mind.
-Mike
From: Tomasz Pańczyk
Subject: Surprise
Date: June 10, 2010 1:12 PM PDT
To: Mike Rusczyk
Mike,
Here is a story you may like. Please feel free to edit it any way you want it and tweak the pictures as well.
Regards, Tomek
I've known that not far away from my cottage near Szczebrzeszyn (yes - try to pronounce it) there is a sanctuary, that might be connected with Mike Rusczyk. So I went down to visit it. And indeed, there is a big church there and a small, wooden chapel built on poles standing in the spring. There is also a stone monument of Ruszczyk (spelled with double "z") stare at Virgin Mary. Local people swing by on their way home to pray and visitors come by buses. They bring with them empty soda bottles to fill them up with the holy water from the spring. Today's Poland is multidimensional, where Christian tradition mixes with post-communist habits, pan-European orientation collides with the fear of loosing identity in the common European Union. And because of that Poland rocks comparing to boring wealthy states of EU, that were unaffected by the Communist era.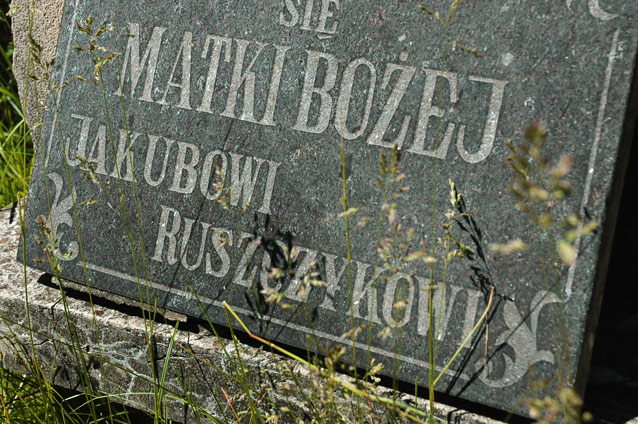 Here's a brief history of Krasnobrod Sanctuary:
On August 5th 1640, Jakub Ruszczyk from the nearby village of Szarowola saw the Saint Mary the Virgin by the spring in the forest. He was healed from all his illnesses. The story was told and retold and many people pilgrimaged here to drink the holy water and get healed. They would attach golden and silver medalions to the surrounding trees as a token of gratitude. Someone has left a small picture of the Saint Mary. In the Fall of 1648 the place was destroyed by the Cossacks, but next Spring, in a deep mud and remainings of snow, the small picture was found intact. That was seen as a God's sign and the shrine was built to accommodate the picture. In 1673 the wooden chapel was burned down, and again, the picture was found intact. The theological commission was appointed and they could not explain it. In 1690 the construction of the church began as the token of gratitude from the Queen Mary Sobieska, wife of Jan III Sobieski, king of Poland and victor of the Battle of Vienna.
(the legacy of Jakub Ruszczyk's vision)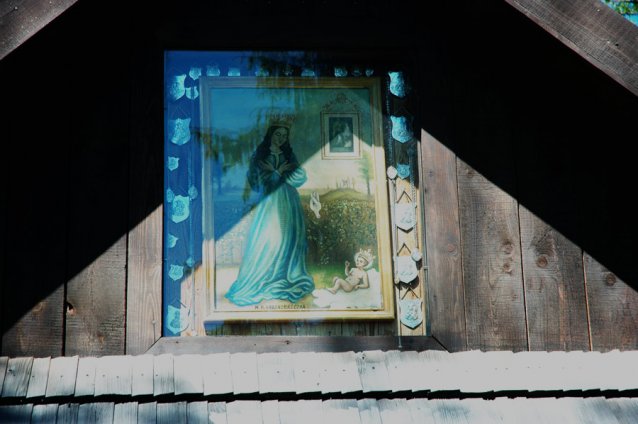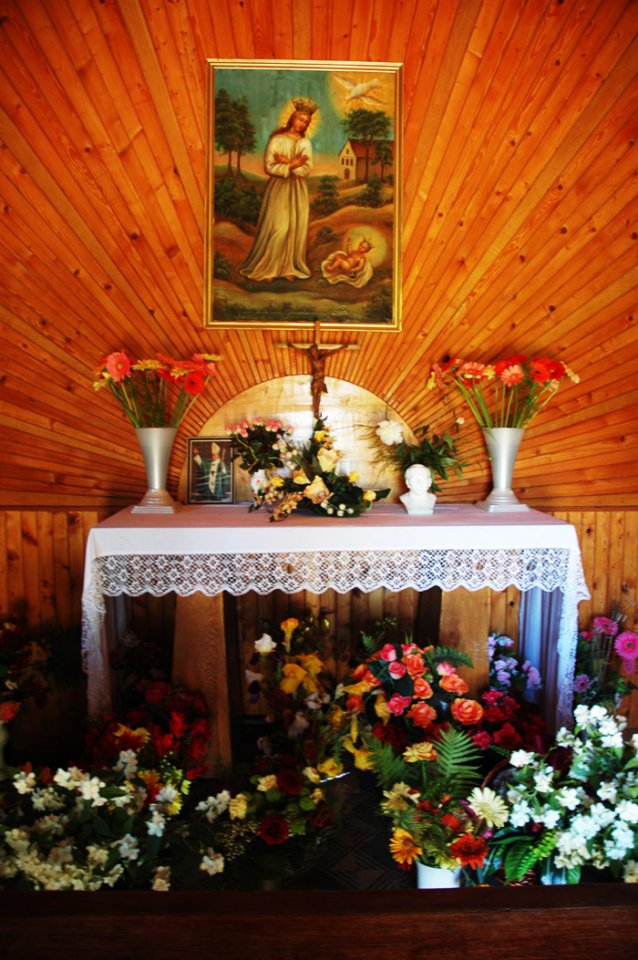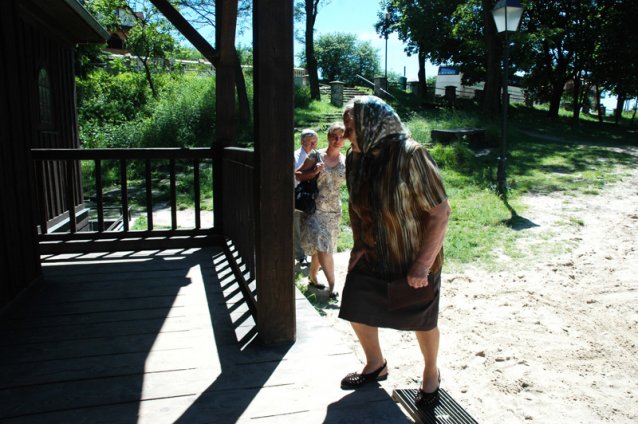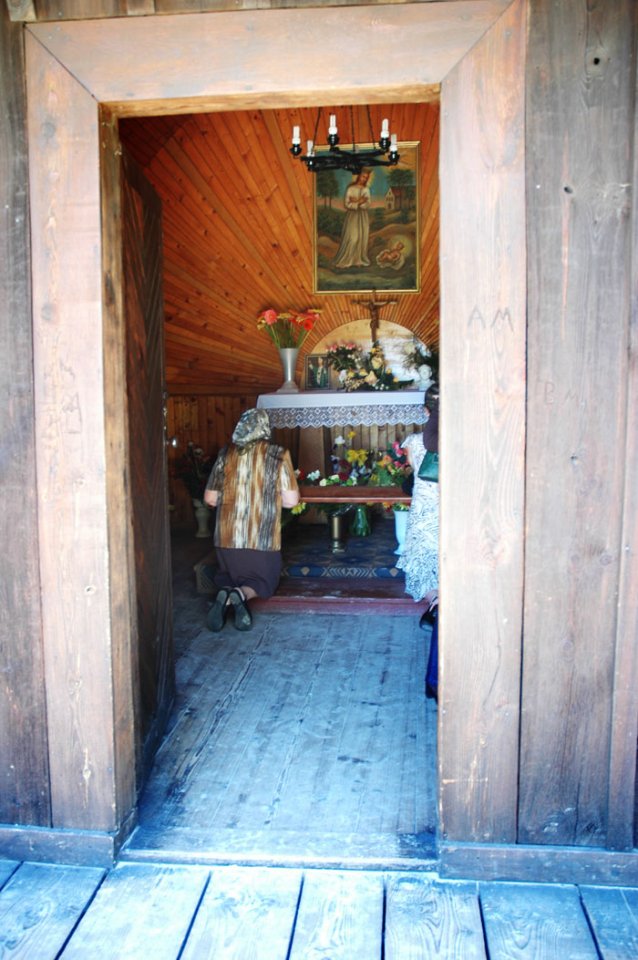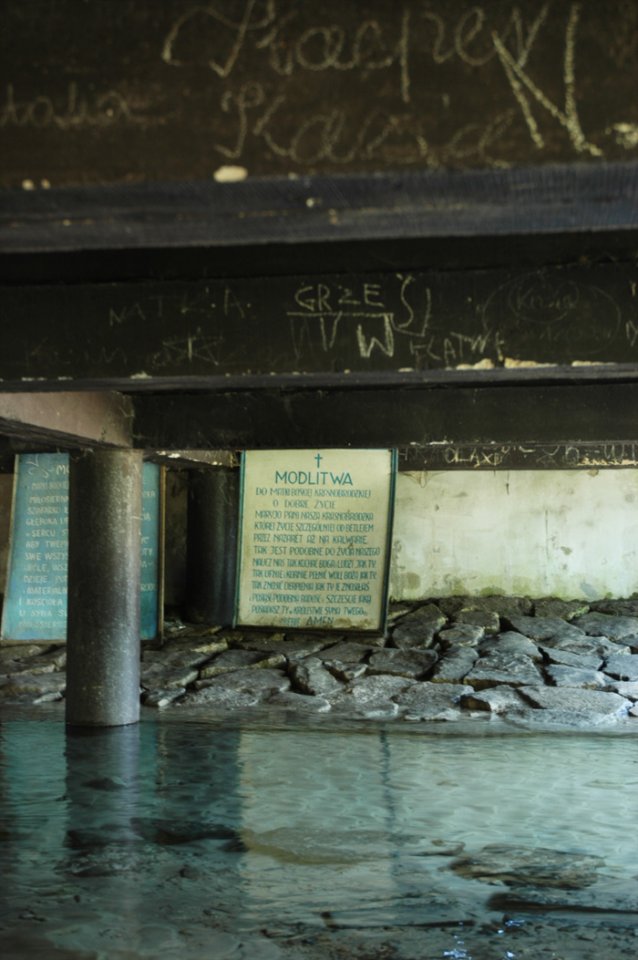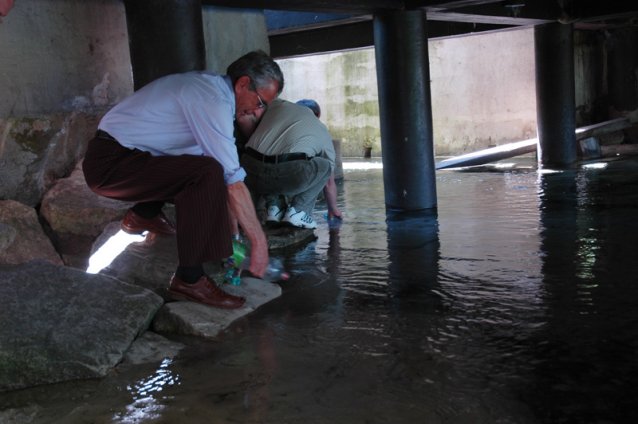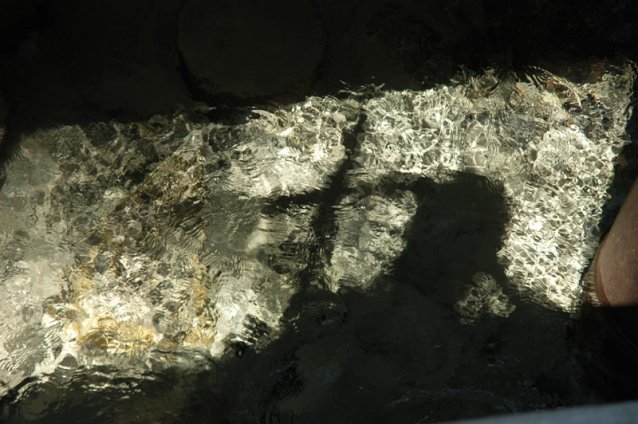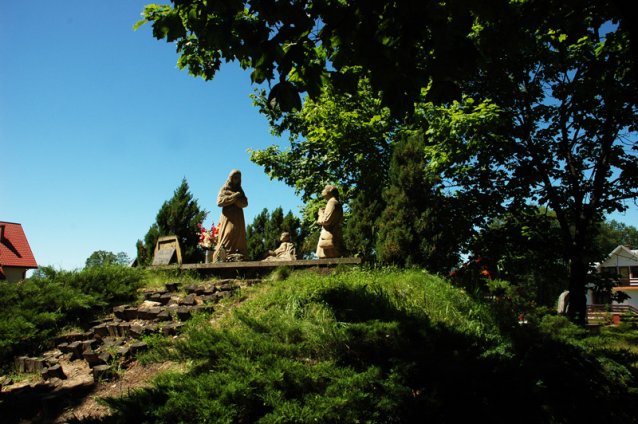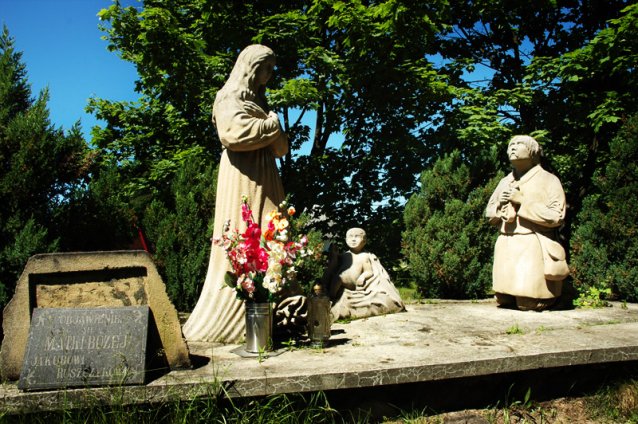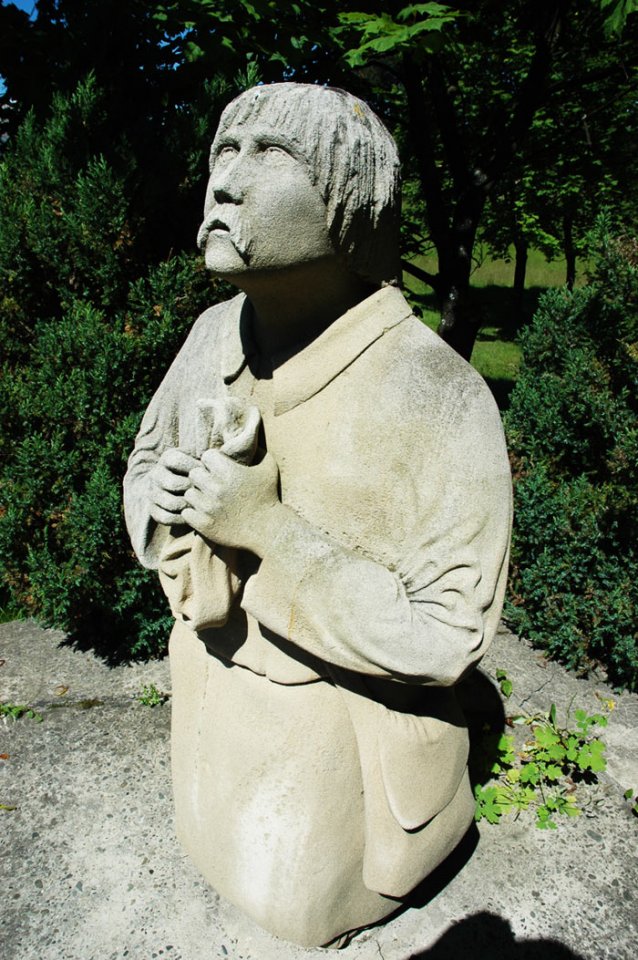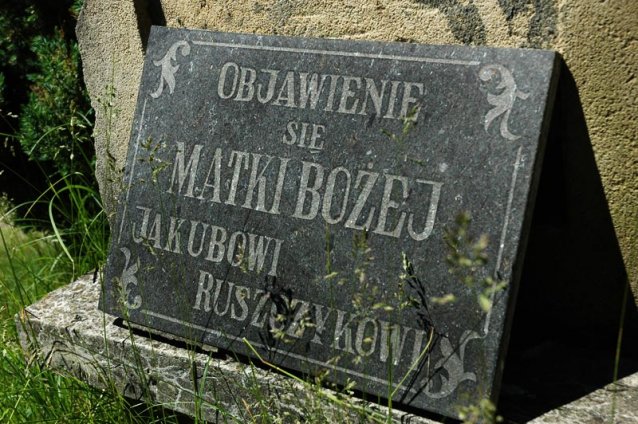 Isn't the story amazing? And the holy water is on its way to (perhaps?) Jakub Ruszczyk's descendant in South California. In a Sprite bottle.