Come make party at The Office.
We at the office are finally coming of age and we would love for you to come party and celebrate us finally getting or shit together.
This is an Ofad friends and family group show with recent works by: Mike Rusczyk, Eric Simpson, Ivo Janssen, Ron Chatman, with special guests Phil Taylor of (OSO), Sven Barth and Miss Aman Dapants on hospitables.
So stop by have a drink and make friends with our friends.
Nov. 14th at 7:30 White Space - 811 E 7th Street #2, Long Beach.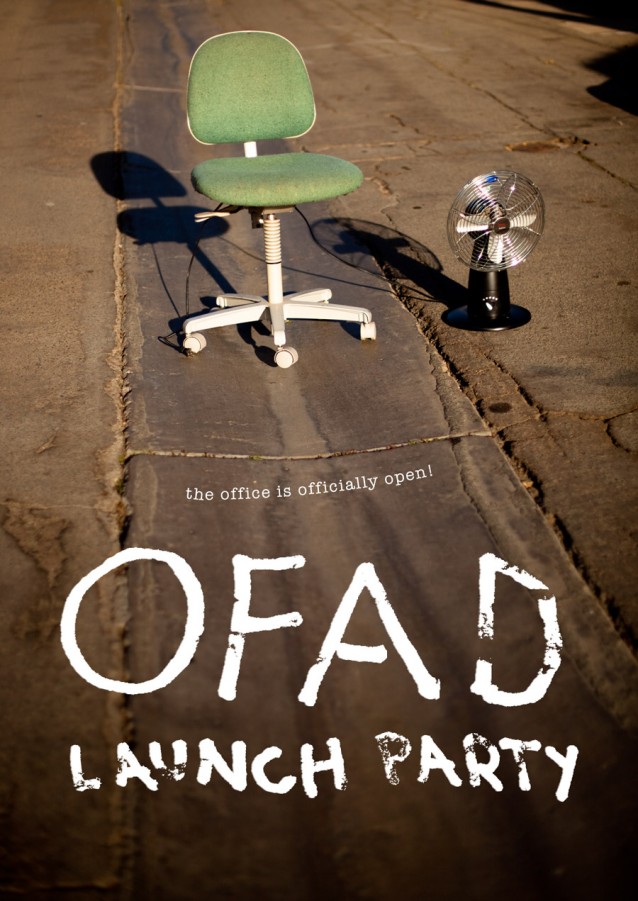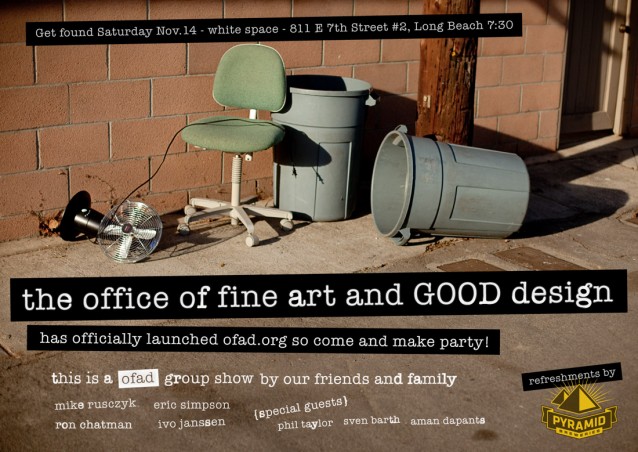 Special thanks to:
Eric and Amanda for invinting us in and to our friends at Pyramid.