On a recent trip to Santa Rosa I had the chance to do some catching up my good friends Chris Wells and Lucie White. It seems that Lucie has a new project brewing, she's been making custom bags, hats, and other goodies all under the name Luce Goods!
- The Ofad says check it out.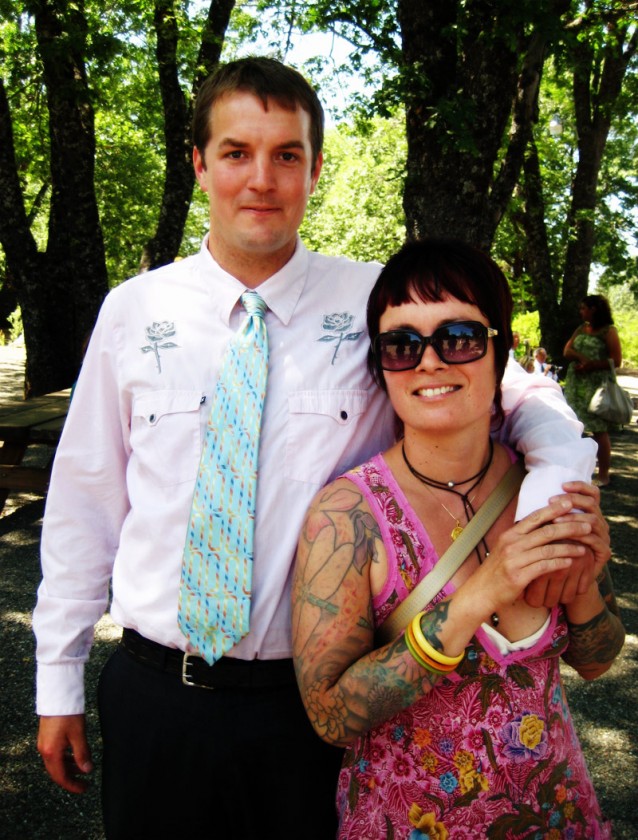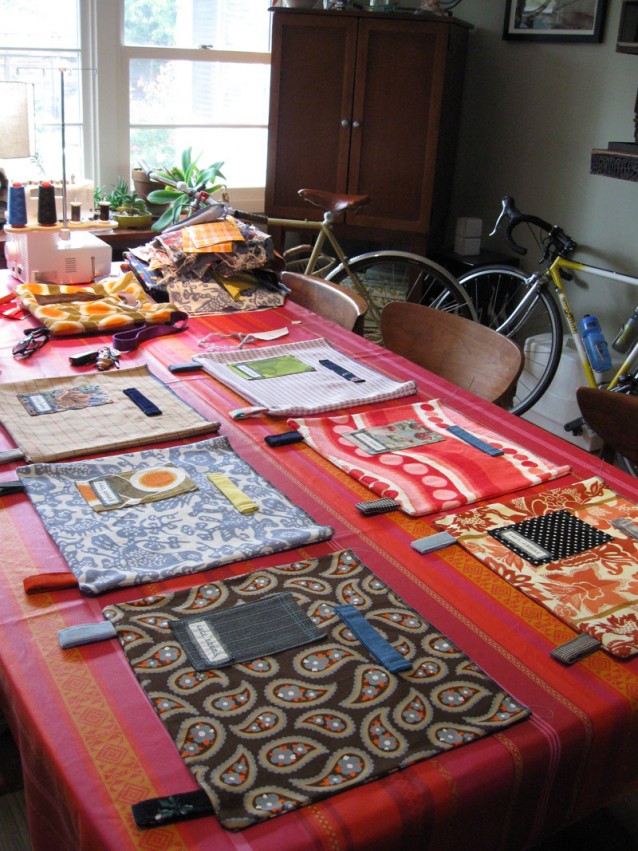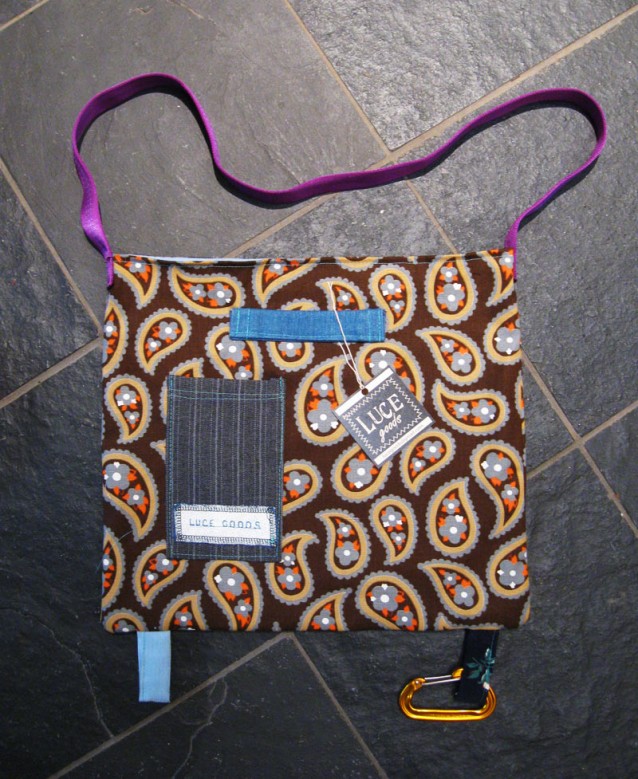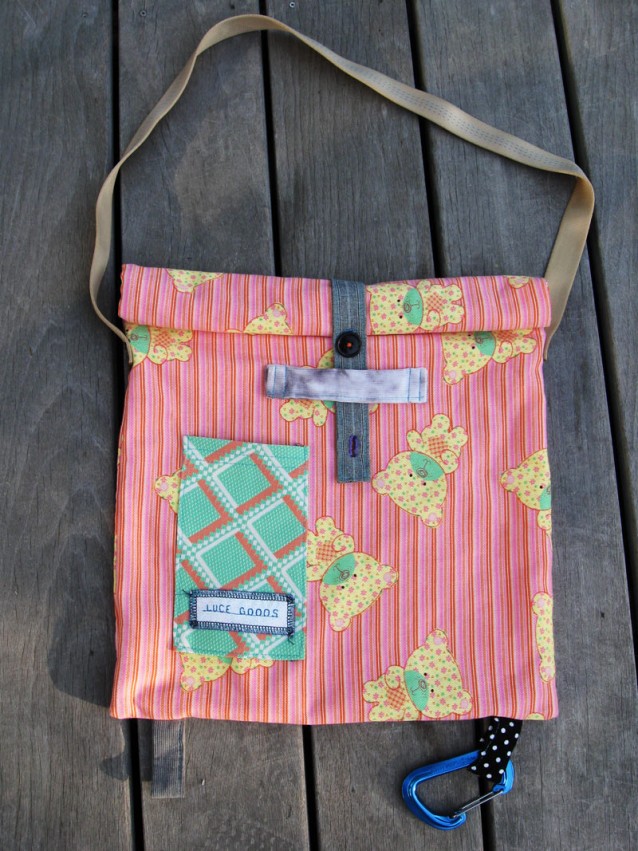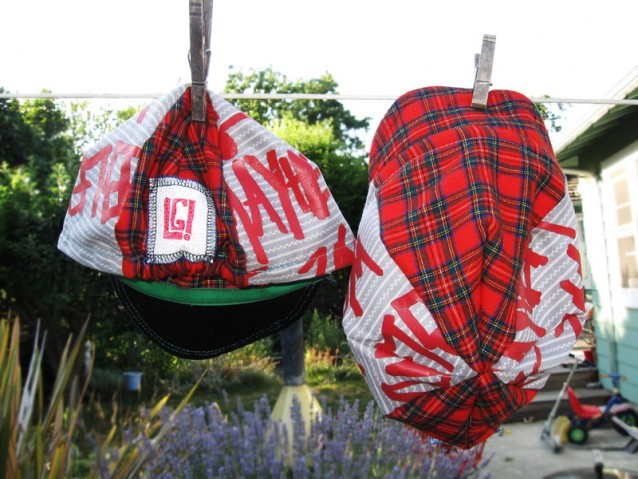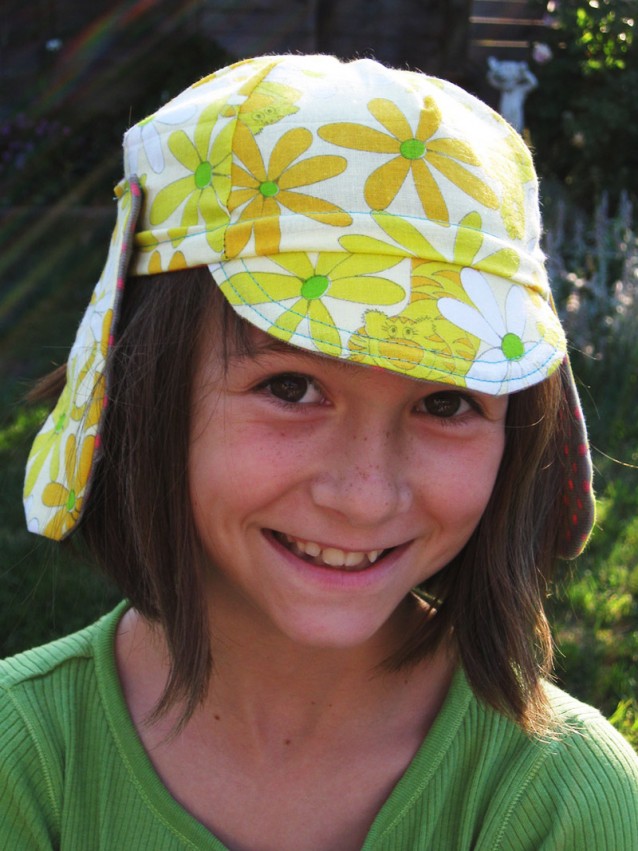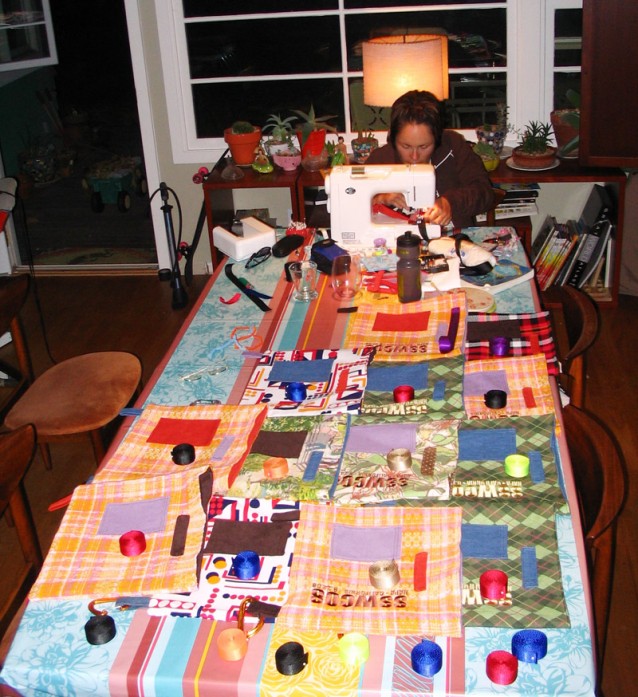 I asked Luce if she would say a few things about her recent venture.
And this is what Miss Lucie had to say,
Luce Goods started when a couple of amazing bike builders (Curtis Inglis: Inglis/Retrotec and Jay Sycip: Sycip designs) came over to my house for a french dinner.
I'd been working on the lucette bags for a while trying to make a musette style bag that was functional for everyday riding.
My revamping included a carabiner that clips in to your belt so your bag doesn't swing around and crash you out, a pocket on the front for easy cell phone access and a fabric tab at the top of the bag to clip your night light on so you can ride home safely late at night . Anyway, i had left some of them on my ironing table and they loved them! They each bought one on the spot!
We decided that same night that these bags should be prizes for SSWC08, a single speed world championship mountain bike race that Curtis happened to be putting on in Napa, CA. It was on...in about two month i made a mess of bags, came up with a logo, and made silly suits, the Lucenhosen, for the boys to wear in the race. Luce goods was launched!
The hats came later when Sean of Soulcraft.. yes, yes... more sick bikes... asked to make him hats at the tour de california. I had never made hats before but i told him i'd give it a try. He liked what i came up with and hats hoped on to the menu.
The Roll top Lucette want just a natural progression. I wanted to make a bag with a little more room for my sweater cause I hate being cold on my bike!... oh and I still needed to fit my lock in there too.
So thats my story. When i'm not making stuff i'm raising my two girls, or playing with my dog nina and my two dogs, or feeding the chicken and of course riding my bike as much as possible with my boy crizzle around these amazing roads and trails Sonoma County has to offer! Ride safe!
Helpful links here
Luce Goods Says Flicker
Luce Goods Says Blogspot